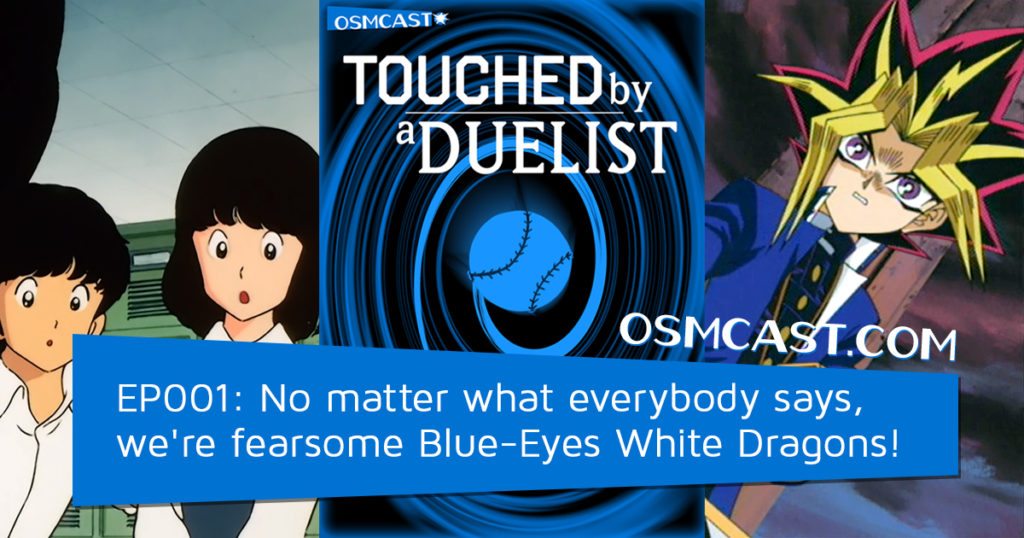 Whoa what's this craziness this is not the normal OSMcast?!? Nope this is a whole new OSMcast-produced thing, we're calling Touched by a Duelist! It's a new weekly, show where we are covering the anime series Touched and Yu-Gi-Oh!
Touch being the baseball anime, based on the manga by Mitsuru Adachi, and Yu-Gi-Oh! being the card battling anime, based on the manga by Kazuki Takahashi.
This episode we are covering the Touch episode 1, "No matter what everybody says, we're twins!!" And the Yu–Gi-Oh! episode 1, The Fearsome Blue-Eyes White Dragon.