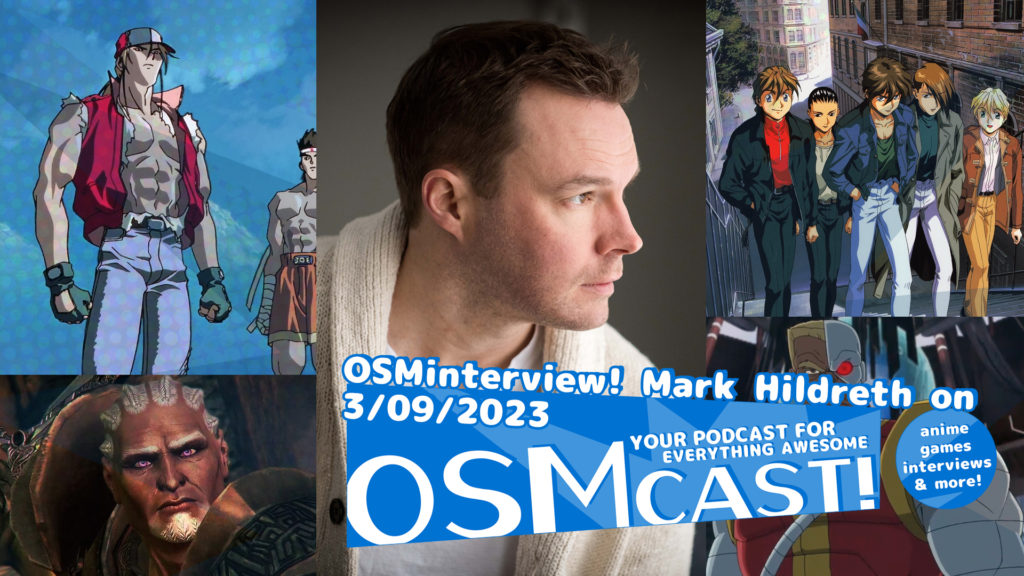 Oh hello there! Our boy John is back with yet another OSMinterview, this time with the excellent Mark Hildreth. Mark has been acting, both voice acting as well as theatre and forms of live action acting, since the age of 10! His career is incredibly prolific, but you may know him best from such roles as Heero Yuy from Mobile Suit Gundam Wing, Terry Bogard from the various Fatal Fury anime productions, Sten from Dragon Age: Origins, and that's just a few among many others.
OSMnotes
We want to thank Mark Hildreth once again for taking the time to chat with us! And you can find all the places where Mark is by checking out him online at:
And as always, feel free to leave us a review on Apple Podcasts! Oh, and if you still use Spotify, go ahead and get on that mobile device and throw us some five stars there too. Tell your friends! As well, just like we mentioned when we do the OSMplugs, you can also join the Discord and support us on Patreon! PS If you have ever wanted some OSMmerch, feel free to check out our TeePublic page! PPS We appreciate you.