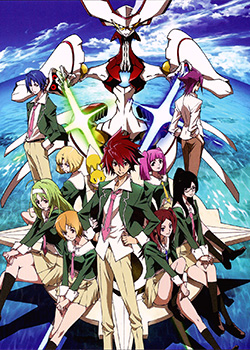 "When what you want to do and ought to do are one and the same, you can hear the OSMcast! speaking to you," as they say.
Well, they do when you when what you want- nay- OUGHT to do is listen to this latest podcast! This time we cover the show Star Driver, the anime created by the studio Bones, directed by Takuya Igarashi and written by Yōji Enokido.
You know, as they say. And by they, I mean we. As  in the OSMcast! We say that. We also say a whole lot more!
OSMnotes
Stream Star Driver: Crunchyroll | Hulu
Buy Star Driver on Amazon: Blu-ray Part 1 | Blu-ray Part 2 | DVD Part 1 | DVD Part 2
Time Cues, Because we do that now!
We Start the OSMcast!ing – 00:00
Basil's Dragon Quest Minute! – 3:22
Moments of Chainsaws – 3:51
Moments of OSM – 11:18

Transformers Prime – 11:28
Dremel tools – 14:55
YEP MORE TEA – 17:10
Tropic of the Sea – 17:39

Moment of F.U. – 21:10
Star Driver – 32:37
Spoilers for Star Driver – 77:31
OSMs Out of OSM – 104:37
OSMcast! Star Driver 09-30-2013