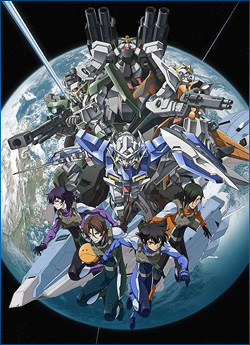 Okay so it's slightly late but here's our podcast all about Mobile Suit Gundam 00. Â It's got giant robots and stuff! And space elevators. Joining us is Richard from Akihabara Renditions.
OSMnotes
You can watch the show on the Sci Fi Channel! Or I'm sure DVDs exist. Chances are you know what this show is if you want to see or not and probably already have. Oh well!
We have a new voicemail! It's 209-OSM-LINE. Or for those that like actual numbers, it's (209) 676-5463. I know we said this last time, but it bears repeating! And it also bears YOU CALLING IT.
You can also send us emails at osmcast@gmail.com. That would also be pretty swell.
PS: I just realized that the last two shows we covered are Bandai mecha shows that aired backed back with one-another. Crazy.
OSMcast: Mobile Suit Gundam 00 08-12-2009