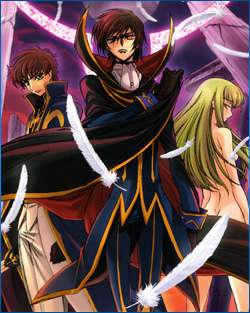 We thought we'd do something special for our 50th episode*. But I doubt anyone has ever heard of the Sunrise show we decided to talk about. It's an extremely unknown show called Code Geass: Lelouch of the Rebellion. I mean it's not like  it wasn't the new cock of the walk or anything as anime goes. But we talked about it anyway!
Special Bonus Guest Star Buy Her Book: K. E. Ireland totally showed up for this episode. She has this book thing called Playing The Hero that you can buy and read about the universe it's set in and more at her website known only as the Natan Fleet Show. Totally NOT the Nathan Fleet Show, nope.
Spoiler Warning! Spoilers happen. We tried to keep them away in the first half, but some still slipped out anyway. You have been warned!
OSMnotes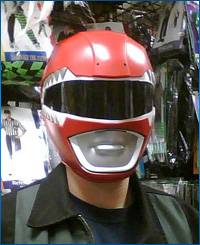 *(Actually, we had no clue that this is the 50th episode until a few days after we recorded it.)
So there are all sorts of ways you can buy this show! Therefore I'm not going to be posting any links this time! I'm sure you people will know how to find it.
And you may have noticed that Anime Expo totally happened more than a week ago. In fact, by now both Otakon and Comic Con has happened! Hopefully we can get to that stuff next week. But for this week we talked about Otakon and we stole many a news story from our buddy Niko. You should also check out his blog, Nikoscream. It is a blog that, unlike mine, is actually updated. On a regular basis. It's a crazy idea, that.
Crazy.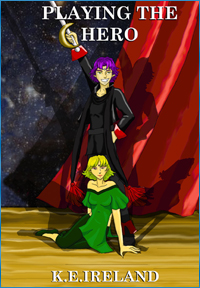 You should also check out our current contest, now running until the end of August!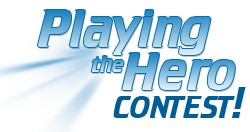 Just send us an email at osmcast@gmail.com and tell us what books you think are pretty awesome. We'll try our best to get a hold of them and check them out. If deemed awesome, nay, OSM enough… We'll probably get to a podcast about it! However, no Twilight ladies. That stuff gets enough traction as it is. Also no Anita Blake stuff after book 4. The prize for two lucky email senders will be signed copies of Playing the Hero, by K.E.Ireland! You can check out more at The Natan Fleet Show.
OSMcast: Code Geass: Lelouch of the Rebellion 07-20-2009