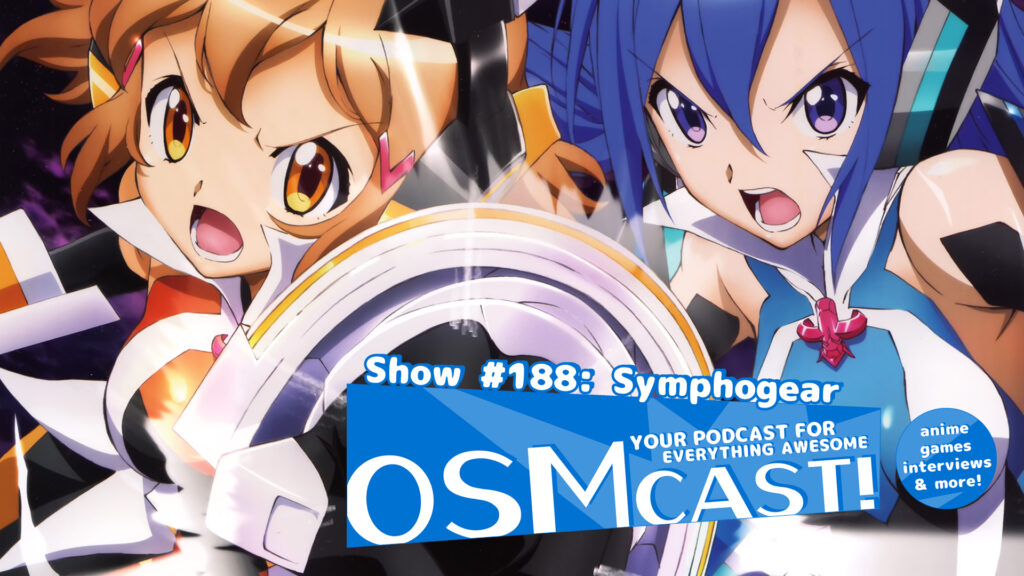 Why hello there! You may be wondering, "Are they ever going to release a normal standard plain good ol' fashioned OSMcast! episode?" Well today is your day!! That's right, we are here to talk about anime, tv shows, games maybe? But mostly about the first season of Satelight's Symphogear! It's a cool anime for cool people about punching weird alien blobs real hard, but also with the power of song. You know, normal standard plain good ol' fashioned anime stuff for a normal standard plain good ol' fashioned OSMcast! episode. As you do. It's also kinda a lot. Don't worry we'll talk about it.
OSMnotes
Now, was this our Anime Secret Santa pick from 2022? Yes. Did we also say that this episode should have be out around MTAC… Which was during Easter weekend? Also yes. Should anyone worry about that? Nah no way don't worry about it, it's all good. Just uh… go watch some Symphogear. But while you are loading up the next episode on Crunchyroll or the blu-ray disc from Discotek…
We also have YouTube Channels now! Both for OSMcast proper and The Carbuncle Chronicle! Please subscribe, hit the bell, and share amongst your friends.
And as always, feel free to leave us a review on Apple Podcasts! Oh, and if you still use Spotify, go ahead and get on that mobile device and throw us some five stars there too. Tell your friends! As well, just like we mentioned when we do the OSMplugs, you can also join the Discord and support us on Patreon! PS If you have ever wanted some OSMmerch, feel free to check out our TeePublic page! PPS We appreciate you.
OSMcast! Show #188: Symphogear