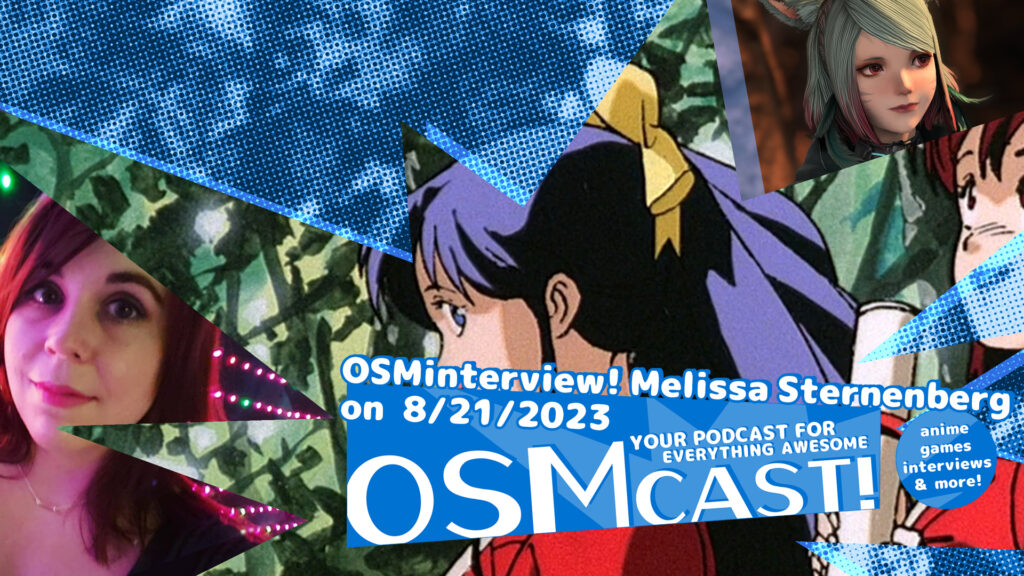 So previously we Aimed for the Top with interviewing the voice of Noriko, but this time we are interviewing the voice of Kazumi Amano in Gunbuster: Melissa Sternenberg! Where she outs herself as a huge nerd. Which is good, because this is kind of the podcast for that sort of thing. We chat about LARPing, Freakazoid, Animaniacs, 90s anime, all sorts of things. Like, what makes a great dub? Also, a great dub: Gunbuster. And as one would expect, the critically acclaimed MMPRPG Final Fantasy XIV.
OSMnotes
We want to thank Melissa once again for taking the time to chat with us! And you can find all the places where Melissa is by checking out her online at:
We also have YouTube Channels now! Both for OSMcast proper and The Carbuncle Chronicle! Please subscribe, hit the bell, and share amongst your friends.
And as always, feel free to leave us a review on Apple Podcasts! Oh, and if you still use Spotify, go ahead and get on that mobile device and throw us some five stars there too. Tell your friends! As well, just like we mentioned when we do the OSMplugs, you can also join the Discord and support us on Patreon! PS If you have ever wanted some OSMmerch, feel free to check out our TeePublic page! PPS We appreciate you.
OSMinterview! Melissa Sternenberg on 8/21/2023