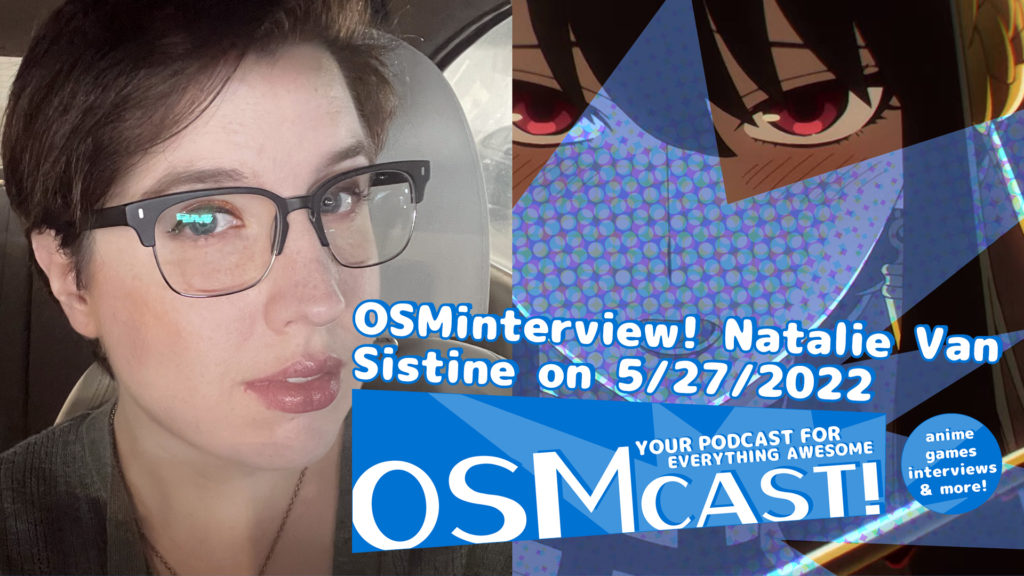 We may be done with MTAC interviews, but at the end of May John gave us the most wonderful surprise. He had the chance to get to chat with Natalie Van Sistine! And let's be honest. We are all watching Spy x Family. It's great. You know it, and we know it. Whether it's in manga form, and now anime form, it rules. The voice cast on either side of the globe are also stellar! And who happens to be the voice of Yor in English? If you answered Natalie Van Sistine, you would be correct!
But she's not just the voice of Yor, she's also the voice of other characters such as Irene Adler/James Bonde in Moriarty the Patriot, Saya Irino in Black Rock Shooter (TV), and others. But she's also an ADR Engineer, ADR Script Writer, Assistant ADR Director, so pretty much anything in front of the mic or behind it.
OSMnotes
We want to thank Natalie once again for taking the time to chat with us! And you can find all the places where Natalie is by checking out her online at:
And as always, feel free to leave us a review on Apple Podcasts! Oh, and if you still use Spotify, go ahead and get on that mobile device and throw us some five stars there too. Tell your friends! As well, just like we mentioned when we do the OSMplugs, you can also join the Discord and support us on Patreon! PS If you have ever wanted some OSMmerch, feel free to check out our TeePublic page! PPS We appreciate you.
OSMinterview! Natalie Van Sistine on 5/27/2022