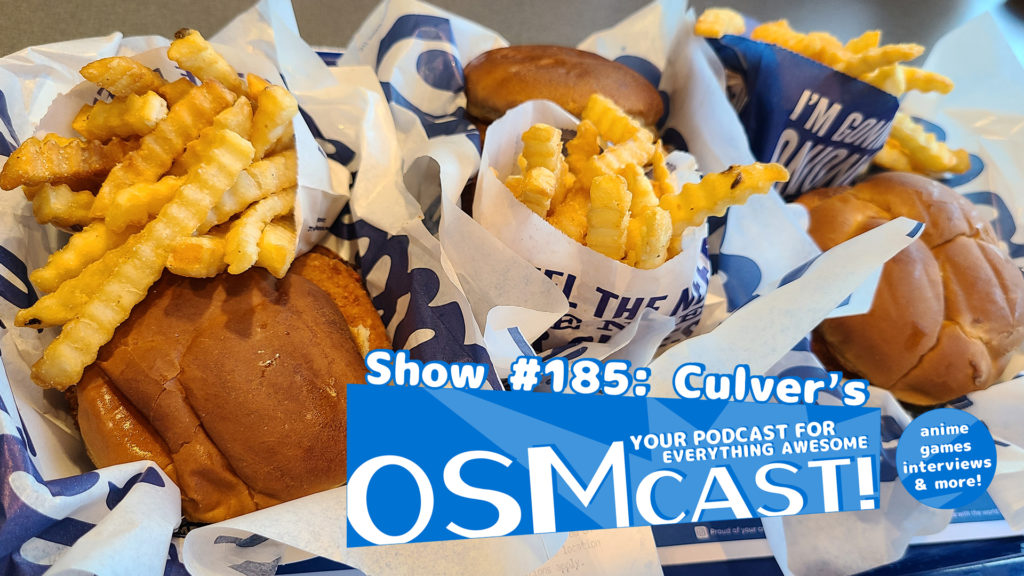 It began as an April Fool's joke. On October 15th however, Culver's decided to make their joke a reality. That day? October 15th, 2021: National Cheese Curd Day. The joke? The CurderBurger: a Deluxe ButterBurger® topped with a crown of golden fried cheese. Made up of a blend of yellow and white cheddar Cheese Curds all surrounded by crispy seasoned breadcrumbs, the cheese crown offers a warm, buttery crunch and gooey cheddar in every bite. Also? We were there. And we podcasted about it. Oh, and about their custard, but that's more of a year-round sort of thing.
Then we forgot to edit and post that podcast for months. But, just like Culver's, we finally made it happen. Months later. Enjoy!
OSMnotes
So hey! How about then Culver's? Still good stuff. More good stuff? More OSMcasts in the future! Including a new bonus thing for Patreons? Possibly. But until then, Time Cues:
We Start OSMcast!ing – 0:00
General Gabbing – 0:33
OSMplugs – 1:09
Moments of OSM – 1:33
Culver's, CurderBurgers & Custard

General Culver's Talk – 24:40
Culver's Food Manga Reaction Moments – 51:16
OSMs Out of OSM: 1:00:06
And as always, feel free to leave us a review on Apple Podcasts! Oh, and if you still use Spotify, go ahead and get on that mobile device and throw us some five stars there too. Tell your friends! As well, just like we mentioned when we do the OSMplugs, you can also join the Discord and support us on Patreon! PS If you have ever wanted some OSMmerch, feel free to check out our TeePublic page! PPS We appreciate you.
OSMcast! Show #185: Culver's, CurderBurgers & Custard