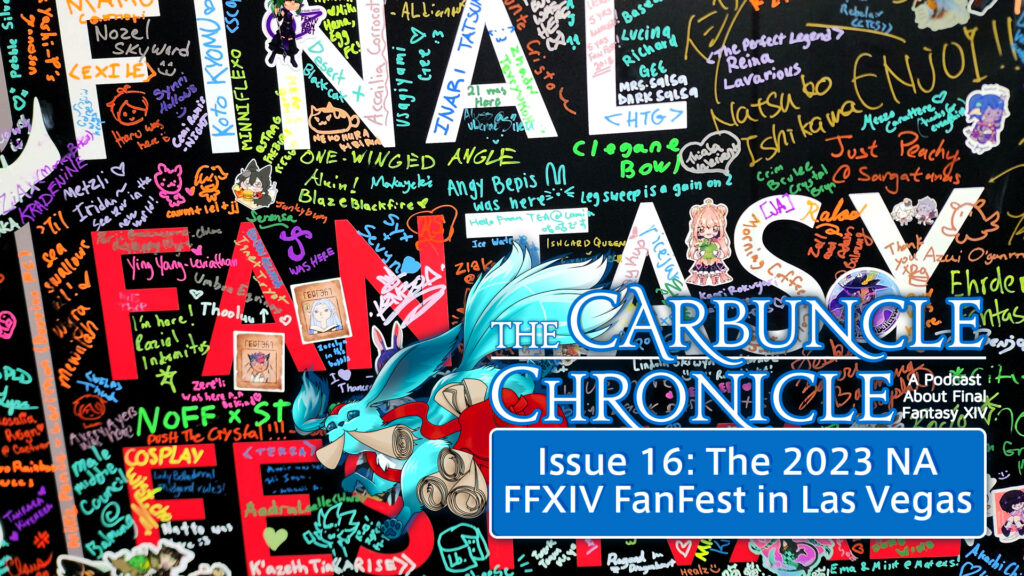 Hello Adventurers! So in our previous episode we talked about the big announcement from the 2023 NA FFXIV FanFest in Las Vegas: The latest FFXIV expansion, Dawntrail. But this episode is about everything else that happened at FanFest! The highs, the lows, the events, the lines. All the fun parts, and some of the not so fun parts. The terrible, terrible heat. Speaking of things that are hot off the presses, we also talk about The Rising and the latest Moogle Tomestone events. It's a grand ole time!
Spoiler Levels: Pretty Low! Since we already talked about Dawntrail, we kept the spoiler talk to as low as we could. This is about the event of FanFest itself. I guess if you don't want spoilers as to what might happen at the EU & JP FanFest? But honestly, they are gonna be pretty different anyway.
OSMnotes
So, did you go to the 2023 NA FFXIV FanFest in Las Vegas? Or were excited to hear folks talking about it anyway? Let us know in the Discord! Also:
We also have YouTube Channels now! Both for OSMcast proper and The Carbuncle Chronicle! Please subscribe, hit the bell, and share amongst your friends.
And as always, feel free to leave us a review on Apple Podcasts! Oh, and if you still use Spotify, go ahead and get on that mobile device and throw us some five stars there too. Tell your friends! As well, just like we mentioned when we do the OSMplugs, you can also join the Discord and support us on Patreon! PS If you have ever wanted some OSMmerch, feel free to check out our TeePublic page! PPS We appreciate you.
The Carbuncle Chronicle Issue 16: The 2023 NA FFXIV FanFest in Las Vegas