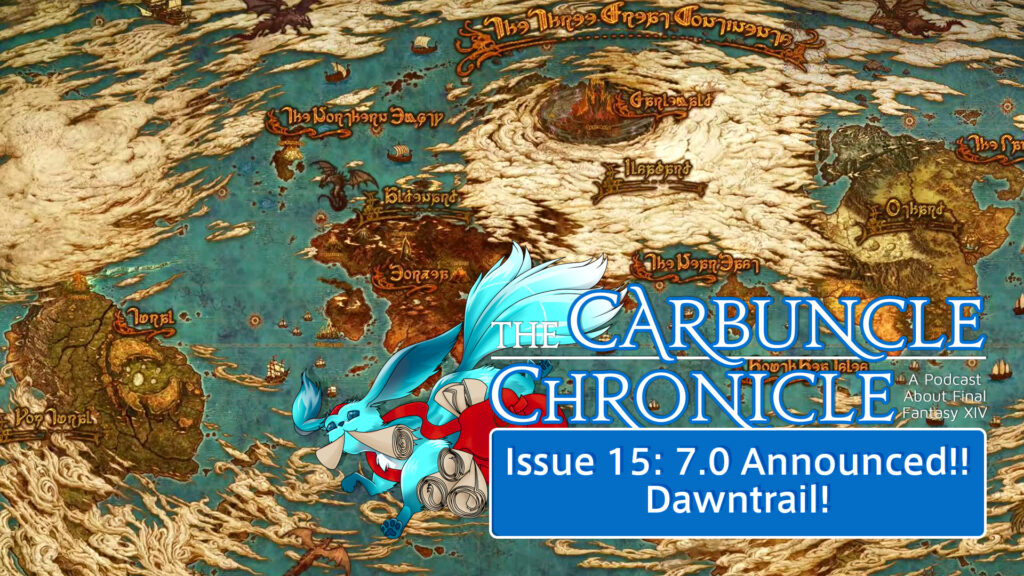 Hello Adventurers! Everyone it's been 10 long years, but we have finally done it. We're going to The New World, Tural! And while a few of us did just get back from the 2023 NA FanFest in Las Vegas a couple of weeks back, even now only the thoughts of new level caps, two dyes, and taco cats arw what keep us going. And, or some of us, the thoughts of wearing glasses and a summoner's horn at the same time. All of that is to say, we are very excited about the new Final Fanatsy XIV 7.0 Expansion: Dawntrail! So here is us talking all about it.
Spoiler Levels: Extremely High! This episode is meant for those that have finished 6.0 Endwalker and are ready for what comes next.
OSMnotes
Some things!
We also have YouTube Channels now! Both for OSMcast proper and The Carbuncle Chronicle! Please subscribe, hit the bell, and share amongst your friends.
And as always, feel free to leave us a review on Apple Podcasts! Oh, and if you still use Spotify, go ahead and get on that mobile device and throw us some five stars there too. Tell your friends! As well, just like we mentioned when we do the OSMplugs, you can also join the Discord and support us on Patreon! PS If you have ever wanted some OSMmerch, feel free to check out our TeePublic page! PPS We appreciate you.
The Carbuncle Chronicle Issue 15: 7.0 Announced!! Dawntrail!