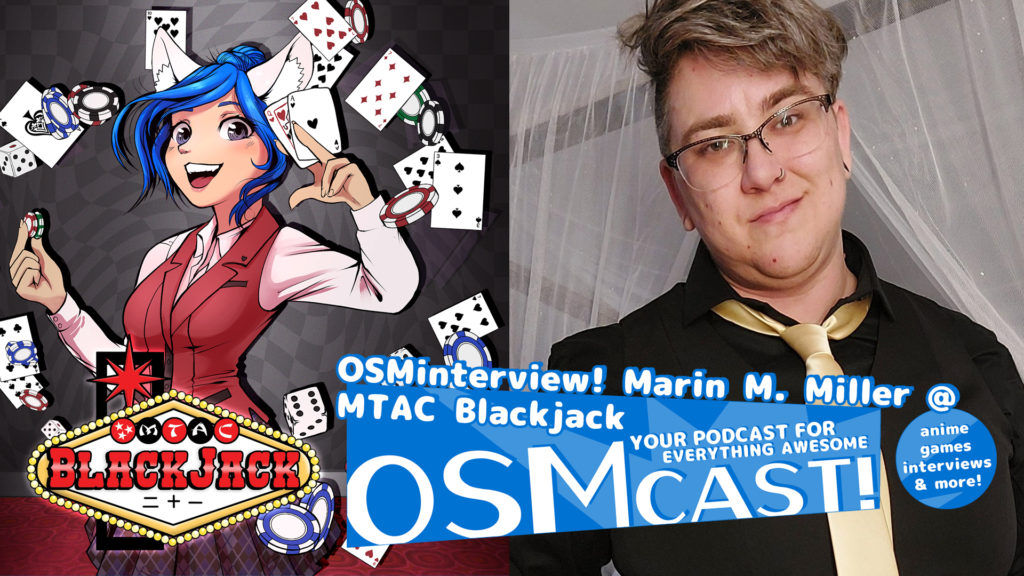 The real Easter Miracle that was performed at MTAC this year was that we were able to land a last-minute chance to chat with Marin M. Miller! We've had them on the show a few times, but it's always good to catch up. They have only grown yet even more prestigious since those bygone days, for example now being the voice of Nimbus in Destiny 2: Lightfall! That said, this interview is more than about that. But we do get to that. It's a real journey, and one you should listen to. 
OSMnotes
We want to thank Marin once again for taking the time to chat with us! And you can find all the places where they are by checking out them online at:
And as always, feel free to leave us a review on Apple Podcasts! Oh, and if you still use Spotify, go ahead and get on that mobile device and throw us some five stars there too. Tell your friends! As well, just like we mentioned when we do the OSMplugs, you can also join the Discord and support us on Patreon! PS If you have ever wanted some OSMmerch, feel free to check out our TeePublic page! PPS We appreciate you.
OSMinterview! Marin M. Miller @ MTAC Blackjack