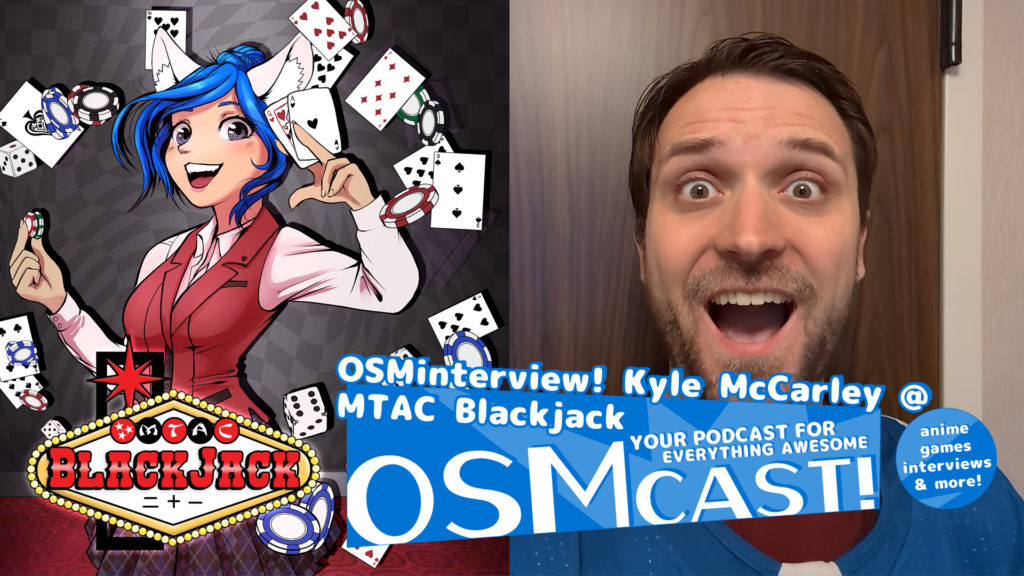 So, like all good weebs, we spent this past Easter celebrating by going to an anime con. MTAC Blackjack, specifically. And while we were there, we got the chance to chat with some cool voice over artists! This episode is a chat we got to have with one Kyle McCarley. He's probably best known for his roles like being Mob in Mob Psycho 100, 9S in Nier: Automata, Alm in Fire Emblem Echoes: Shadows of Valentia, Gatekeeper in Fire Emblem: Three Houses, amongst many others. He's also the host of The Board & Barrel, which is a really fun weekly live board gaming show on Twitch. Joining us on this interview were the wonderful fellas over at The Side Quest Podcast.
OSMnotes
We want to thank Kyle McCarley once again for taking the time to chat with us! And you can find all the places where Kyle is by checking out him online at:
And as always, feel free to leave us a review on Apple Podcasts! Oh, and if you still use Spotify, go ahead and get on that mobile device and throw us some five stars there too. Tell your friends! As well, just like we mentioned when we do the OSMplugs, you can also join the Discord and support us on Patreon! PS If you have ever wanted some OSMmerch, feel free to check out our TeePublic page! PPS We appreciate you.
OSMinterview! Kyle McCarley @ MTAC Blackjack