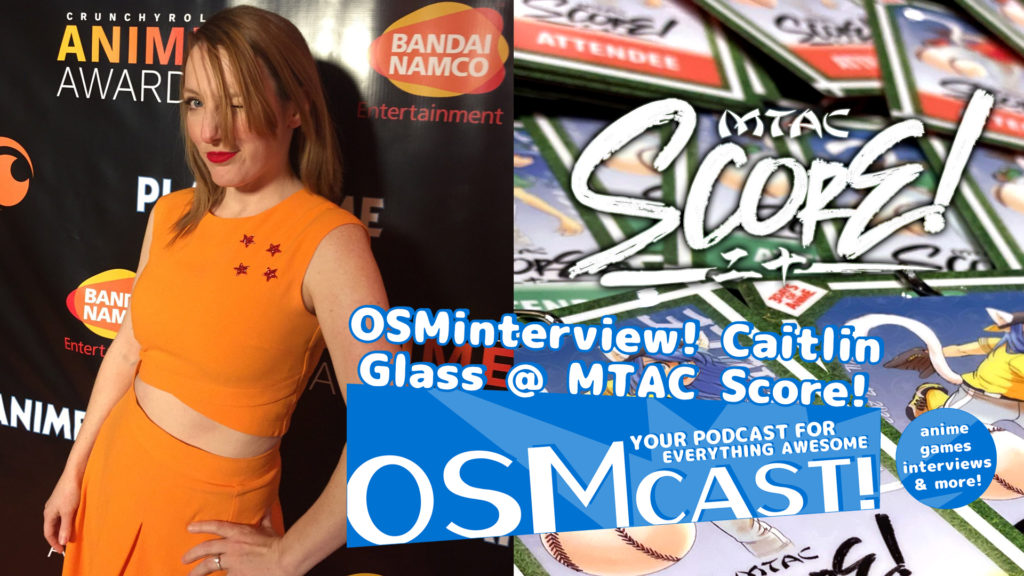 Our MTAC interviews continue! This time we're catching back up with the excellent Caitlin Glass, who not only is an actor and voice actor… But is also a Senior Voice Director over at Crunchyroll! Have you watched the excellent Ranking of Kings? Did you catch that dub? If not, you should! Of course, you may recognize her voice as the one behind such roles as Winry Rockbell (Fullmetal Alchemist), Haruhi Fujioka (Ouran High School Host Club, which she also did double duty as voice direction on!), Cammy White & Decapre (Street Fighter IV & V), and like a bazillion other things. 
OSMnotes
We wanted to thank both MTAC and Caitlin for the chance to chat! You can also find her all sorts of the places like such as:
You can find MTAC a bunch of places online, too:
And as always, feel free to leave us a review on Apple Podcasts! And if you still use Spotify, go ahead and get on that mobile device and throw us some five stars there too. Tell your friends! As well, just like we mentioned when we do the OSMplugs, you can also join the Discord and support us on Patreon! And if you have ever wanted some OSMmerch, feel free to check out our TeePublic page!
OSMinterview! Caitlin Glass @ MTAC Score!