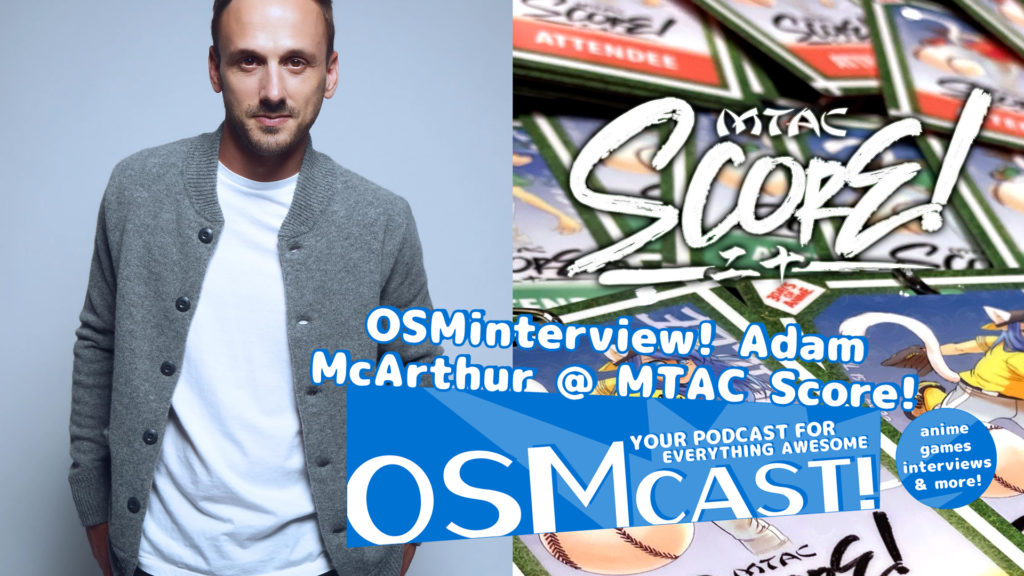 Once again, we are back with yet another OSMinterview from MTAC Score! This episode, we are chatting with voice actor and martial artist Adam McArthur. Two of the roles he is probably best known for are Marco Diaz in Star vs. the Forces of Evil and Yuji Itadori in Jujutsu Kaisen. They talk about how important mentors can be, how things don't have to be a competition, and more!
OSMnotes
We wanted to thank both MTAC and Adam for the chance to chat! If you are interested in following Sara Jane Sherman online to find out when she hosts her seasonal fundraisers, you can find her on her website or on Twitter. You can also find the website for the Children's Hospital of Los Angeles here. You can also find Adam himself all sorts of the places! Such as his:
You can find MTAC a bunch of places online, too:
And as always, feel free to leave us a review on Apple Podcasts! And if you still use Spotify, go ahead and get on that mobile device and throw us some five stars there too. Tell your friends! As well, just like we mentioned when we do the OSMplugs, you can also join the Discord and support us on Patreon! And if you have ever wanted some OSMmerch, feel free to check out our TeePublic page!
OSMinterview! Adam McArthur @ MTAC Score!