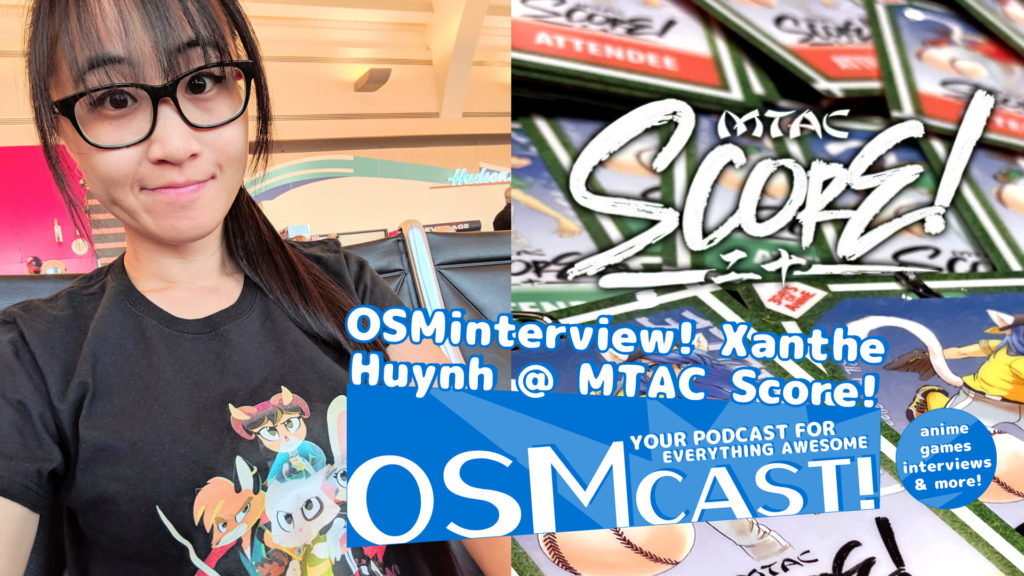 So last month, MTAC finally got the chance to rise from the depths and appear once again as a majestic … well, convention! Ok look as well all know it's been a minute since a whole con thing as happened and it's hard getting back on this whole forced metaphor of a bicycle thing. At any rate, a fantastic time. While we were there, we had the wonderful opportunity to talk to some amazing folks.

This time we got the chance to chat with Xanthe Huynh! She's a voice actress who has been in roles like Menma (Anohana: The Flower We Saw That Day), Palla-Palla (Sailor Moon SuperS), Yuna Yuki (Yuki Yuna is a Hero), Hanayo Koizumi (Love Live School Idol Project), Maquia (Maquia: When the Promised Flower Blooms), and a whole lot more.
OSMnotes!
We wanted to thank both MTAC and Xanthe for the chance to chat! You can also find her all sorts of the places like such as:
And you can find MTAC a bunch of places online, too:
OSMinterview! Xanthe Huynh @ MTAC Score!