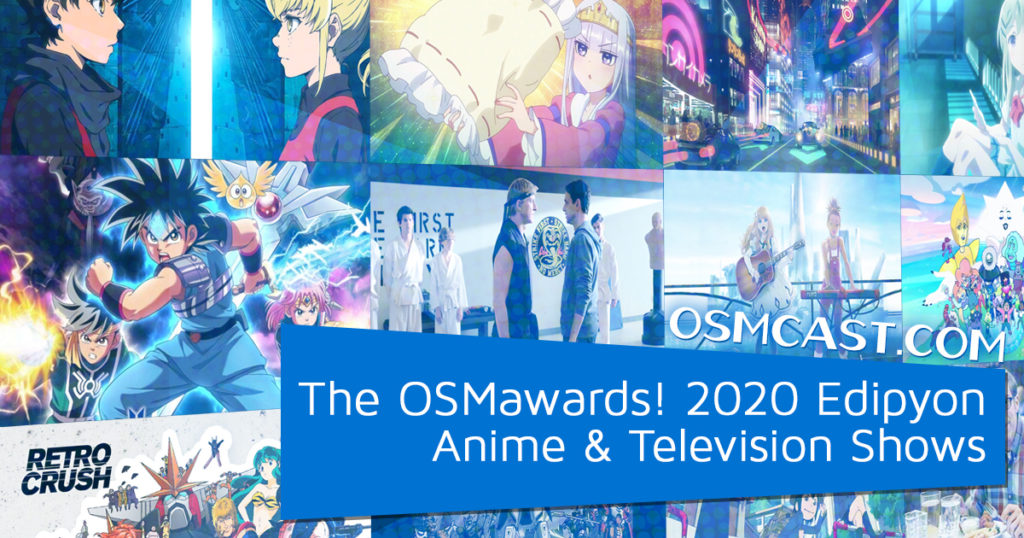 The OSMawards for 2020 continue! Movin' right along, in this episode we cover our faves in anime and TV from last year. Oh, and Gundam Wing. Look, it makes more sense when you get to it. So please get right to listening and enjoying! (And maybe, just maybe, join our Discord while you're at it!)
OSMnotes
So while we've been getting this episode ready to publish, it turns out Babylon 5 is getting a somewhat of a remastering? Frankly, any extra work to bring Babylon 5 back in any way is great. But that's something that happened in the past, and something that is now in the year 2021! This post is supposed to be about 2020! … Ignore that by and large 2020 is not a year that anyone wants to be well remembered. Except for the stuff that in the Time Cues, anyway!
We Start OSMcast!ing – 00:00
General Gabbing – 00:41
The OSMawards! 2020 Edipyon – Anime & Television Shows
Next week, we'll wrap up the 2020 OSMawards with an episode all about Video Games. See you then!
OSMcast! Show #169: The OSMawards! 2020 Edipyon – Anime & Television Shows