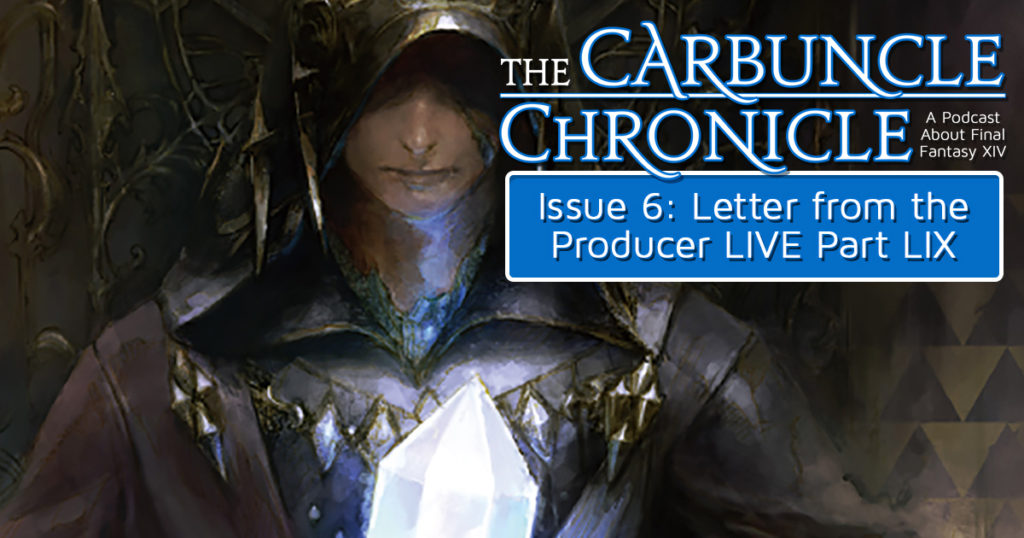 Hello Adventurers! Hope you are all bunkered down and looking forward to the very fast upcoming Final Fantasy XIV Patch 5.3, because we sure are! To help get some of that excitement out of our systems*, we recorded an episode of the Carbuncle Chronicle about the latest Live Letter that happened two weeks previous. From ponderings on what secrets the trailer holds, to the inevitability of once again grinding for more Yo-kai Watch weapons, and the grind for powering up those Resistance Weapons in the Bozjan southern front, we cover it all! Or at least try to, anyway.
And if you want to go through the information in a more text-able format, they have also just recently released the text digest version. But really, if you need extra links to click on we recommend that sweet new album they announced, Pulse: FINAL FANTASY XIV Remix Album. It's hitting September 30th, so even next week we're stuff waiting for more FFXIV goodness. It's an embarrassment of riches to be sure.
*It did not work. We are still very excited.
The Carbuncle Chronicle Issue 6: Letter from the Producer LIVE Part LIX