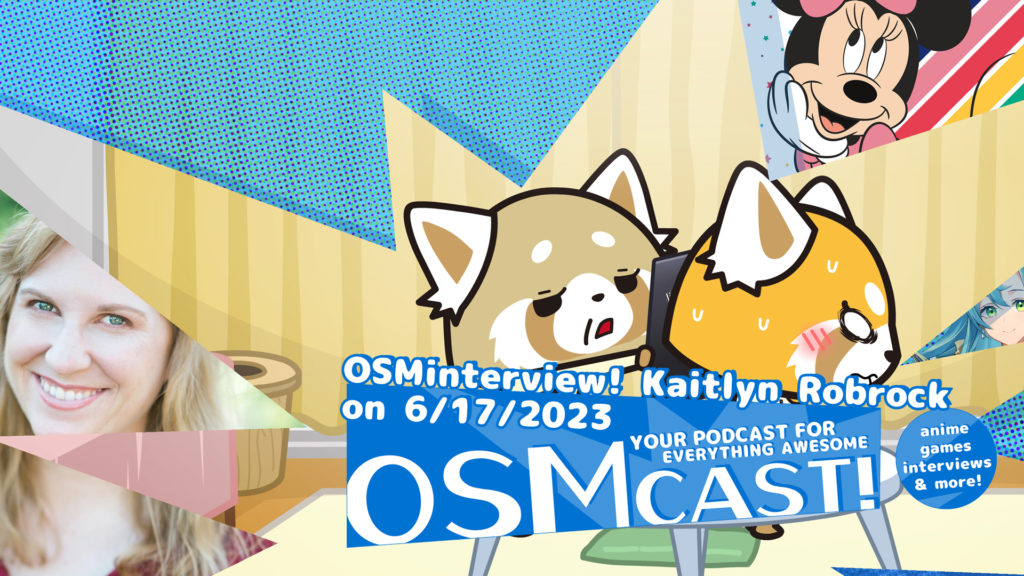 There are times when getting these interviews from John can be kinda wild. For example, just the other day he messages me, and the message went something like this:
"Hey, I just interviewed the voice of Minnie Mouse."
Which is not something one normally hears! But today you get to listen to that interview. Which is with the wonderful Kaitlyn Robrock. Who is the current voice of Minnie Mouse from well… Disney. But that's not all! She's also the voice of Retsuko's mother in the English dub of Netflix anime series Aggretsuko, Felicia Sundew in Amphibia, and also the voice of Chloé in both Fire Emblem Engage as well as Fire Emblem Heroes. So, kick back and enjoy.
OSMnotes
We want to thank Kaitlyn once again for taking the time to chat with us! And you can find all the places where Kaitlyn is by checking out her online at:
And as always, feel free to leave us a review on Apple Podcasts! Oh, and if you still use Spotify, go ahead and get on that mobile device and throw us some five stars there too. Tell your friends! As well, just like we mentioned when we do the OSMplugs, you can also join the Discord and support us on Patreon! PS If you have ever wanted some OSMmerch, feel free to check out our TeePublic page! PPS We appreciate you.
OSMinterview! Kaitlyn Robrock on 6/17/2023