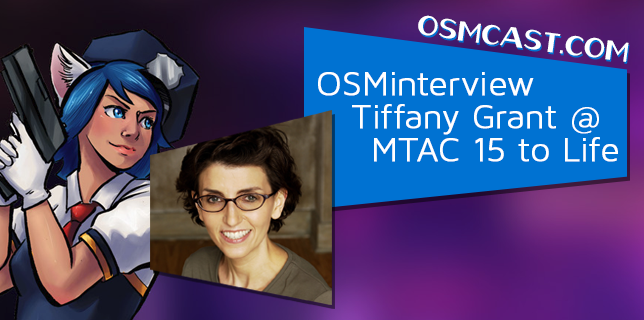 In our second interview of the MTAC 15 to Life Series, we had the wonderful chance to chat with Tiffany Grant. While best known for her role in Neon Genesis Evangelion, as Asuka, she has also been a ton of other roles! From as early as Kome Sawaguchi in Blue Seed (1996), to even Lune from The World God Only Knows (2015), Tiffany Grant is one of the most decorated Voice Over Artists around.
So it was extremely thrilling to gotten to have talked with. About all sorts of things, from Hello Kitty, to speaking German, to Hello Kitty some more. Possibly while speaking German. Oh, and some things about voice acting in anime, too. Sure. This happened at MTAC 15 to Life, in a press conference style sort of the affair along with the Chainsaw Buffet and some other wonderful folks. Please, have a listen.
OSMnotes
We have switched hosting! The OSMcast is now powered by simplecast.fm. What this means is that in May/June we will be switching RSS feeds! So if you would like to switch your RSS now, that might make things easier for the future!
That said, we have been able to switch it already over at Sticher. They're good folks, that Sticher. In fact, if you use Sticher, could you leave us a review? It would be most appreciated!
OSMinterview! Tiffany Grant @ MTAC 15 to Life