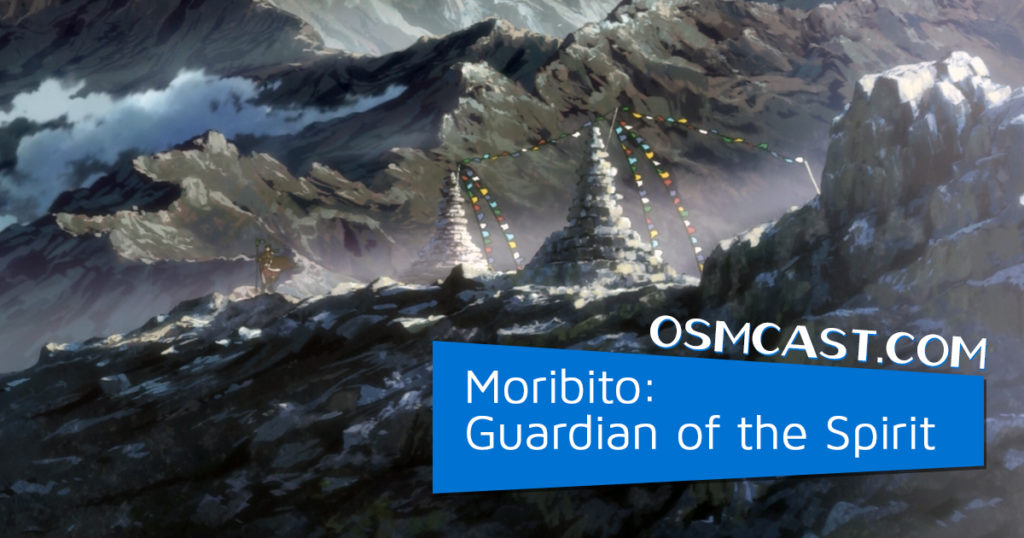 It's Christmas in Febua- We mean March! Yes, that's right. You heard us. Or rather, this is our 2021 AGC Secret Santa episode. Only three months late. For us, this is pretty timely. So, what are we talking about this time? Why it's the anime Moribito: Guardian of the Spirit! It was animated by Production I.G directed by Kenji Kamiyama (back when he did awesome stuff), based on a novel series by Nahoko Uehashi.
OSMnotes
Speaking of timely, this episode was recorded in January so things may not be as rosy as we hoped they would be. If you are interested in donating to help support Ukraine, Zepla on twitter has tweeted out several ways you can help. Also, today they announced that Crunchyroll gets to absorb Funimation as a treat, so if you have a Funimation Now subscription you should probably cancel that soon. But don't worry, Moribito is on HiDIVE! Which is now owned by AMC Networks. Anyway, have some Time Cues:
We Start OSMcast!ing – 0:00
Moments of OSM – 6:27
Moribito: Guardian of the Spirit

Moribito: Guardian of the Spirit, Sans Spoilers – 33:29

Whoopsies! Episode goes off the rails – 54:12
OK that was fun let's get back to it – 56:37

Moribito: Guardian of the Spirit, Full of Spoilers – 1:13:16
Questions from Listeners Like You about Moribito: Guardian of the Spirit – 1:32:27
OSMs out of OSM and Final Thoughts – 1:36:58
And as always, feel free to leave us a review on Apple Podcasts! And if you still use Spotify, go ahead and get on that mobile device and throw us some five starts there too. Tell your friends! As well, just like we mentioned in the OSMplugs, you can also join the Discord and support us on Patreon!
OSMcast! Show #183: Moribito: Guardian of the Spirit