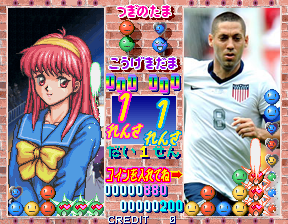 Recorded just this past Saturday while at SeishunCon, here's a ramblin' and wonderin' everywhere we go kind of podcast. We've got Basil and Kevin from OSMcast proper, Charlie and Dylan from the Chainsaw Boys, and Niko and Jon from MTAC.
We talk about lots of things. Some of the highlights are in the OSMnotes!
OSMnotes
Time Cues!
We start the OSMcast!ing – 00:00
General Gabbing – 00:39
SeishunCon's Arcade (Mostly about Magical Drop and Tokimeki Memorial Taisen Puzzle-Dama) – 5:45
2014 FIFA World Cup™ – 13:57
 SeishunCon's Guests – 18:40
 Ask a Character Panels, aka Everyones' Favorite Panels! – 20:50
 Tomodachi Life – 33:14
 Final Fantasy XIV (A Realm Reborn) Minute! – 46:58
 Divergent – 51:20
 Dragonball Evolution X Dragon Ball Z: Battle of Gods – 53:02
 Closing Remarks – 62:21
So there. Have an episode. Enjoy!
OSMtable: A Roundtable About Waifus and World Cups