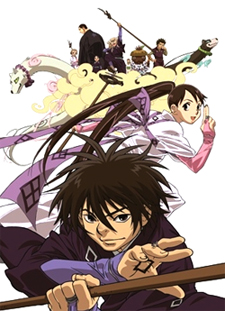 It's BONUSPALOOZA! This time, Basil goes to digitally chill with the intrepid, dashing, and always classy Reverse Thieves on their Speakeasy podcast as we talk about Kekkaishi. You know, the greatest and most awesome shonen series you people still aren't paying attention to! See, we know this, because we talked about this show on the OSMcast waaaaaay back in show #11. That was back in June of 2008 (holy crap we've been doing the OSMcast longer than I thought!), before the anime was licensed and only the manga was coming out under people's noses.
Three years later, it's been on Hulu, Cartoon Network, and soon to DVD.
NOW IS THE BEST TIME TO HOP ON THE KEKKAISHI TRAIN GUYS.
JUST SAYIN'.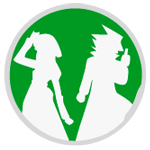 OSMnotes
I meant to get this bonus up sooner, but work intervened. And Infamous 2. And the new Zelda 3DS game. And three volumes of Kurosagi Corpse Delivery Service. And a volume of 20th Century Boys.
… Maybe I was lazy. (Nah!)
BONUS: The Speakeasy #018: Ghostbuster, A Kekkaishi Introduction