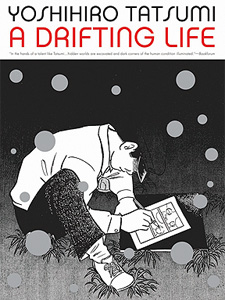 After going two months, almost to the day, of not having a podcast with an actual date in the title, we bring it back old school with a podcast about something really old school. We speak of a most super-hyper-mega-awesome manga A Drifting Life, by Yoshihiro Tatsumi: A Drifting Life. It's his autobiography but done in manga form.
Since you know, he creates manga and all.
It's awesome.
OSMnotes
A Drifting Life is just under $20 at Amazon at the time of this post. You should go buy it! You can also buy Dragon Quest IX from Amazon, but I'm pretty sure you can buy that wherever video game are being sold. It's a pretty good one!
But seriously, make sure you get A Drifting Life. The manga is an inspiring work, and anyone with a love for manga is sure to come away a better person for having read it. A work like this is honestly an incredibly rare treat for us, and something that everyone should indulge themselves in.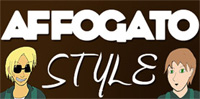 And if you are interested in reading things like online comics, Eric and Lee have kicked off a brand new webcomic called Affogato Style. And if you are not, then uh… Go anyway. It's got coffee, and explosions, and sometimes, it's even funny.
*Since manga doesn't exactly have a soundtrack, our stupendous soundman picked out some tracks for the breaks. They are: Gabriel & Dresden Ft. Molly – Tracking Treasure and DownPaul van Dyk – We are alive (DJ Iceys Arctic Bass Mix).
OSMcast: A Drifting Life 7-18-2010