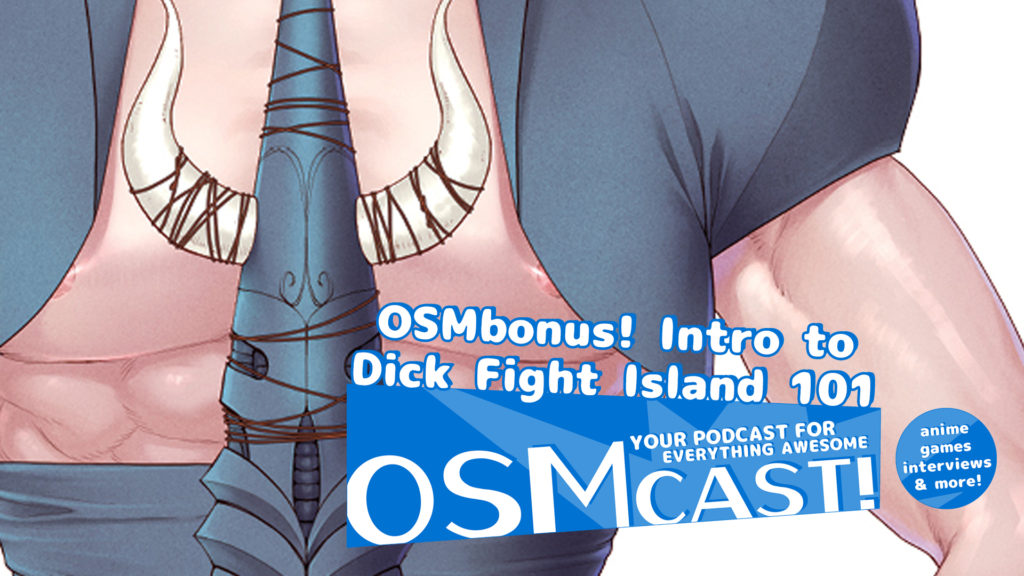 Hello and welcome a preview to a whole new era of the OSMcast! We've had Patreon going on for a while now, and we appreciate everyone who has pitched in! So now it's time to kick it up a notch. Now whenever we record an episode of the OSMcast, we are going to start saving the immediate bits when we start recording and release those as bonuses for our $5 and up patreons. But we aren't going to just spring that on y'all! So, this first episode is free for everyone! And we decided if we were gonna start this, we were gonna go hard.
So here is the first ever OSMbonus, where we talk about the manga Dick Fight Island by Reibun Ike! It's published by SuBLime. Which now that I'm looking at it, yeah, it's got BL right in there doesn't it? Much like Dick Fight Island, it does exactly what it says on the tin.
OSMnotes
Notes? What notes! This is bonus episode why would there be notes? I guess if you want the other reviews that we reference here is the list:
Well, if you want more episodes, you now know what to do!
And as always, feel free to leave us a review on Apple Podcasts! Oh, and if you still use Spotify, go ahead and get on that mobile device and throw us some five stars there too. Tell your friends! As well, just like we mentioned when we do the OSMplugs, you can also join the Discord and support us on Patreon! PS If you have ever wanted some OSMmerch, feel free to check out our TeePublic page! PPS We appreciate you.
OSMbonus! Intro to Dick Fight Island 101