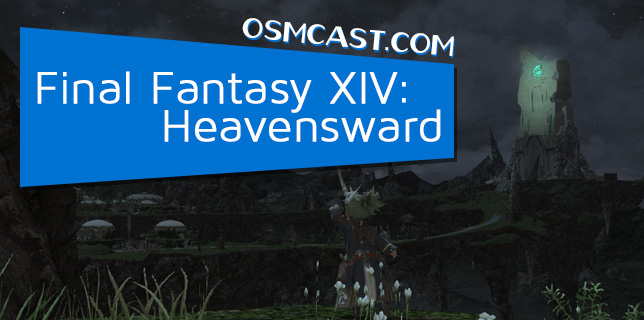 Huh. So… It's 2016, huh? Man, how time flies!
Especially when you are playing Final Fantasy XIV: Heavensward, the amazing expansion to that MMO we here at the OSMcast has been horribly addicted to! In honor of our addiction, please have a podcast all about it.
OSMnotes
Don't worry! Our podcast New Year's Resolution for 2016 is to get back into the swing of things. For real this time. We are gonna podcast like it's 2014!
Until then, have some cues.
We start the OSMcast!ing – 0:00
General Gabbing – 00:34
Dragon Quest Minute! – 03:59
Moments of OSM – 07:51

Dragon Quest Heroes – 08:01
Fate/Grand Order – 11:27
The Legend of Heroes: Trails in the Sky – 14:28
Indivisible Indiegogo (SORRY IT'S OVER NOW) – 21:59
Observations about Canada- 24:35

Questions from listeners like you – 30:42
Final Fantasy XIV: Heavensward – 44:35
OSMcast! Final Fantasy XIV: Heavensward 1-11-2016