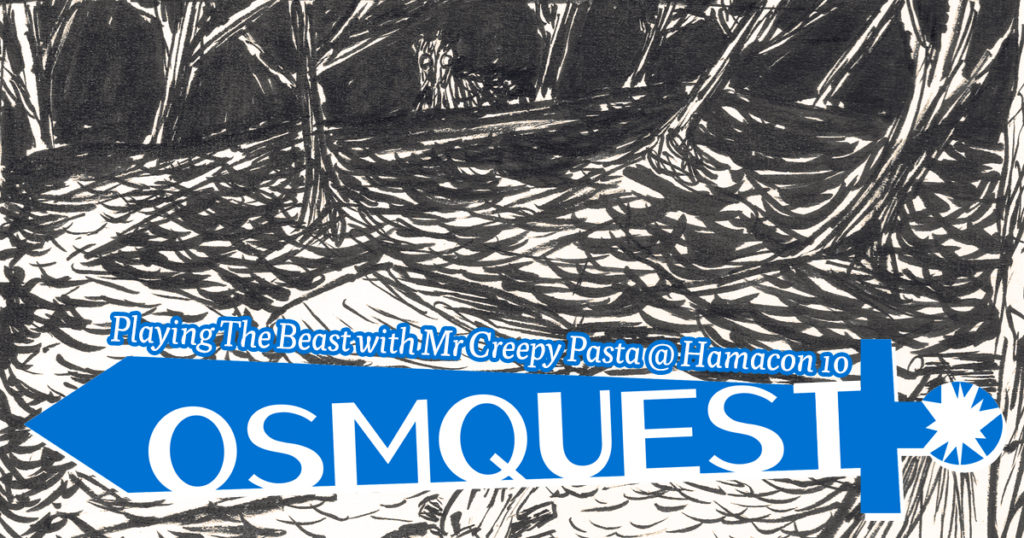 Feeling up for something spooky? Well we have the podcast for you! In the last of our Hamacon 10 podcasts, here is another OSMquest guest starring the Master of Decreepitude himself, Mr Creepy Pasta! Or is it MrCreepyPasta? Either way, we RPGed it up with him! Creepily.
OSMnotes
Oh no, a cliffhanger?!? Sadly. sometimes you can't always get a full game into an interview slot. But what can you do? Invite the OSMcast and Mr Creepypasta to your next con! I dunno about the Creepmeister, but the OSMcast comes pretty cheap.
The name of the game is The Beast, made by Grant Howitt. It is a game where you are monster hunter hunting the monsters. Somewhere in Eastern Europe, because that's where all the best monsters are. You can ask anyone, they will tell you this. Speaking of things you can do, you can find all of Grant's wonderful games at https://gshowitt.itch.io/.
OSMquest! Playing The Beast with Mr Creepy Pasta @ Hamacon 10