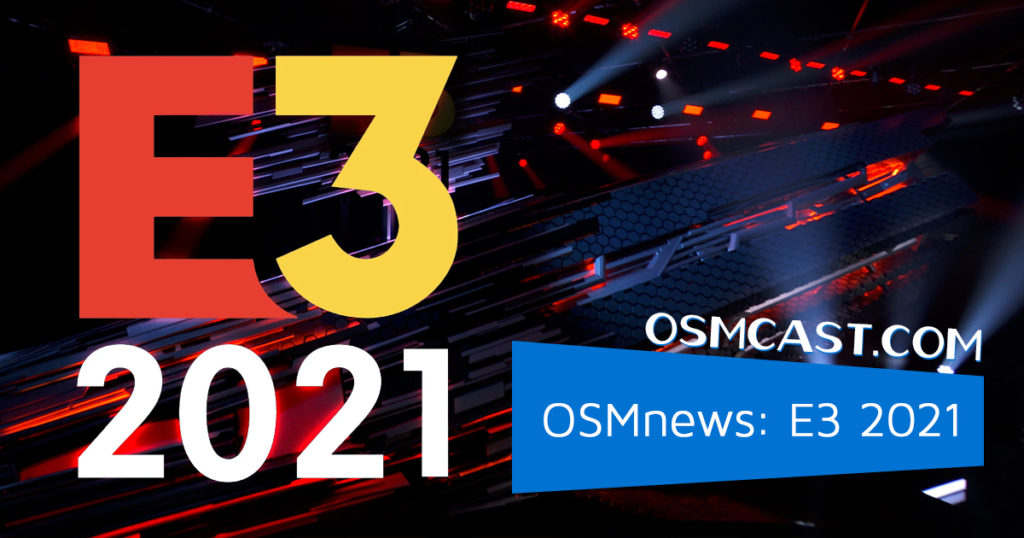 So it's 2021 and supposedly things are returning to some semblance of, what some may call, normal. However, as it turns out, normal is still a ways away. And of course, we know that because of video games! For example, E3. Usually, the Electronic Entertainment Expo is a ginormous in person event with crazy press conferences, announcements, and media and people on Twitch and YouTube playing all these vertical slices of games that may or may not be real.
But not this year. This year it was all digital, where everyone stayed home and just watched the press conferences online like everyone else. And it became clear that not everyone decided to Bring Their "A" Game. And that's OK. Neither did we!
OSMnotes
So that was E3! Kinda. In an hour or so in podcast form. If you want to talk to us about it, head over to our Discord! Or throw us a review on the Apple Podcasts with 5 stars. Or just I dunno… Donate to our Patreon? That would be cool.
OSMcast! Show #176: The OSMnews Returns Again! But This Time it's E3