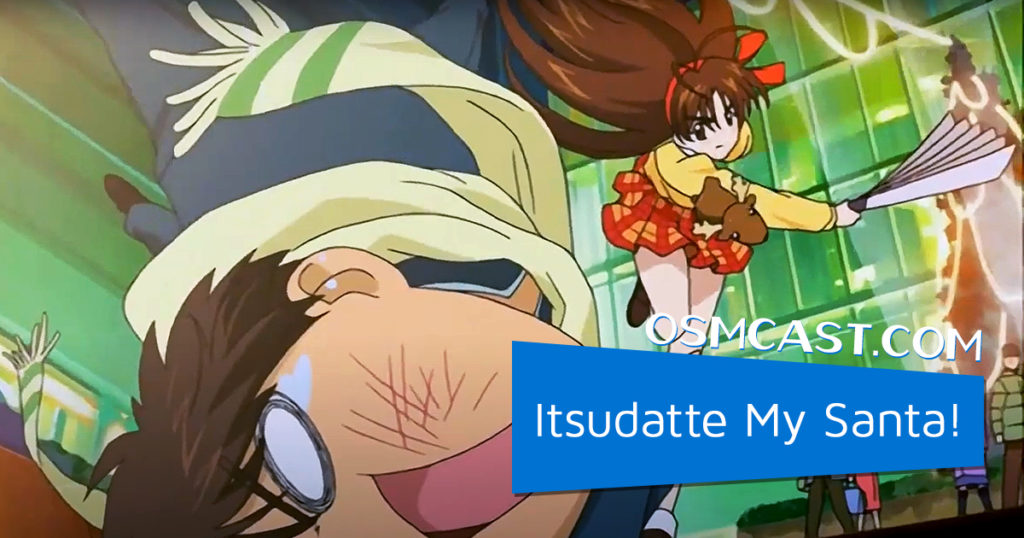 Not all OSMcasts, like many things, are created equal. Most OSMcasts end in am exclamation point (!). Some end in a question mark (?). Because sometimes we have to talk about things into a microphone, even if they are not awesome. And this time, it's about an anime based of a single chapter of a Ken Akamatsu joint: Itsudatte My Santa! Because it's the holidays and we already did an episode on Tokyo Godfathers.
Oh, we also talked about some other things that are awesome. To try and balance things out, at least a little bit.
OSMnotes
So yeah, that was sure an episode! Have some Time Cues:
Itsudatte My Santa!
We start the OSMcast!ing – 0:00
General Gabbing – 0:36
Moments of OSM – 2:30
Itsudatte My Santa!

Itsudatte My Santa!, Full of Spoilers (It's fine you should never watch this show anyway even if you could!) – 23:47
Questions from Listeners Like You about Itsudatte My Santa! – 54:53
OSMcast? Show #167: Itsudatte My Santa!