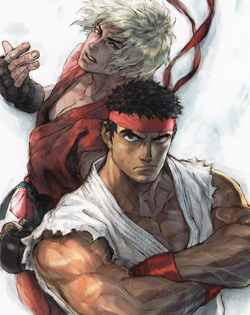 Hey kids! It's the OSMcast! And tonight/today/whenever you are listening to this, we're talking about Capcom's latest fighting game, STREET FIGHTER IV!
And other stuff, too. Like God Hand, Lost Odyssey, Shiren the Wanderer, Senko no Ronde… and Superman 64. (Sorry about that.)
OSMnotes
Street Fighter IV is out on Xbox 360 and PS3, and in fact is so brand new it hasn't even been out a week when this podcast gets posted. Therefore, you should go out into the world, walk into a store, and go buy it. Because that may just be the last time you see the sun for some time.
However finding a decent stick or one of those fancy fightpads… Not so easy.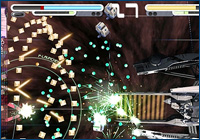 So I suggest that spend your money on Senko no Ronde instead  (Please ignore the stupid cover art. Yeah, Ubisoft didn't have a clue what to do with this thing.). That is, if the idea of Street Fighter in the context of a shoot 'em up appeals to you. On the other hand, the good man Inubito would suggest that perhaps Slide America – A Nationwide Documentary on Drifting in North America might be something you hip drifting cats would be interested in. It will certainly be a  more accurate portrayal of the sport than other movies releasing this year.

And in a stunning change of events, we got an email! Shock! Awe! Baseless pandering finally paid off! Yes, YOU TOO (!!!) can be mocked by us for the Internet to preserve for all of eternity! All it takes is sending us an email! There are other ways you can contact us, but I'll leave to you to read on down to the contest copy-pasta or to the lovely information in the side bar. But yes,  it is now proven by one of our intrepid listeners : if you send us an email, we will answer it.

The rules for this contest are very simple! You just have to talk to us! No matter what, we'll need an email. You can send us one at osmcast@gmail.com. Also, you could leave us a comment in the comments section below this post. Or call us up on the OSMline at (206) 202-0071. However you do it though, we'll need an email to contact you. The PRIZE AS WE HAVE NOW ANNOUNCED, is an OSMcast T-shirt! Possibly a one of a kind! Or at least a very few of a kind…
OSMcast: Street Fighter IV 02-23-2009