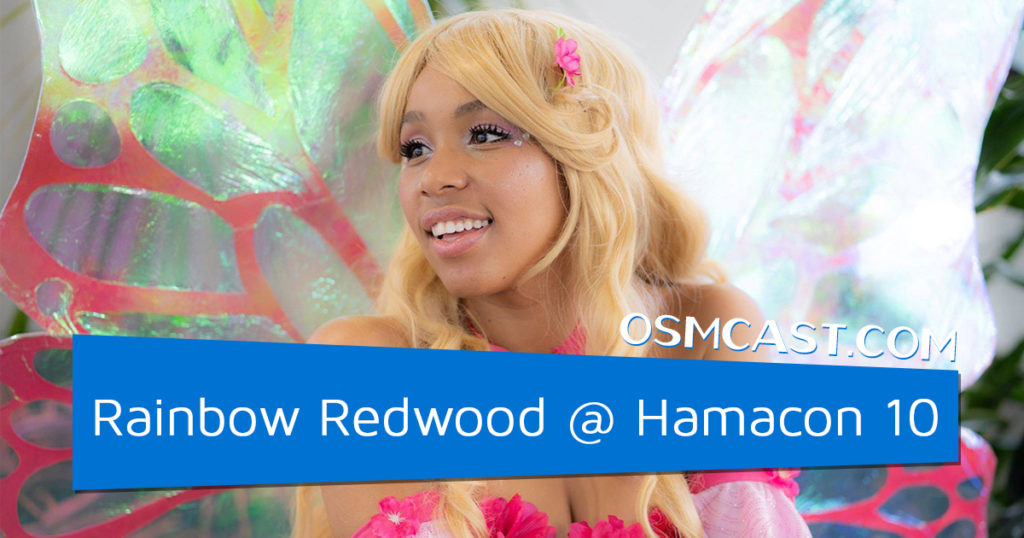 Hello out there! So, today turns out to be Hashtag International Podcast Day, and so we have a podcast for you! To be all… International with. During your uh… Day.

So in this episode we got to interview Sequya, aka Rainbow Redwood, one of Hamacon's Cosplay Guests.
OSMnotes
Here, have some more info about Sequya, courtesy of the Hamacon wesbite! Rainbow Redwood is an award winning cosplayer, YouTube content creator, and seamstress. At the age of 14 she taught herself how to use a sewing machine and has never stopped learning since then. Her love for theater, dance, and historical clothing naturally lead her to perusing cosplay. At conventions when she's not completing in craftsmanship cosplay contests she enjoys being a co-captain of Hamacon Idols*, hosting panels, teaching dance workshops (KPOP and Love Live), and judging cosplay contests. 
To keep up with her online you can find her here:
Youtube: https://www.youtube.com/rainbowredwood
Instagram: https://www.instagram.com/rainbowredwoodrose/
FaceBook: https://www.facebook.com/rainbowredwood/
Twitch: https://www.twitch.tv/rainbowredwood
Tumblr: http://rainbowredwood.tumblr.com/

*Sequya is now a member of Pure Candy, a new idol group made of previous Hamacon Idols. You can check our their insta here: https://www.instagram.com/purecandyidols/
OSMinterview! Rainbow Redwood @ Hamacon 10