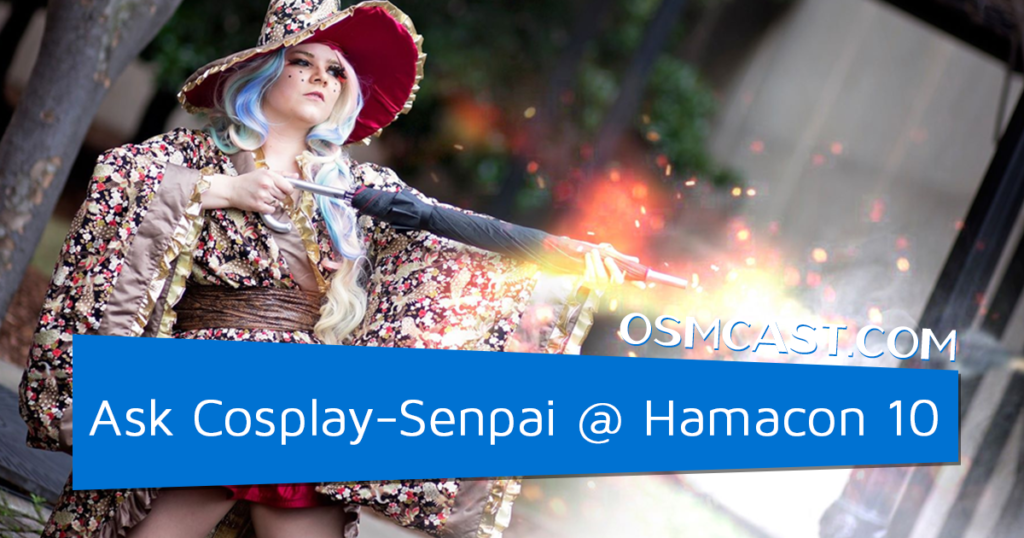 Dipping once more into the wonderfully rich Hamacon 10 well, we have this lovely interview with Ask Cosplay-Senpai!
Wonder whom this wonderful person is? Well, haven you ever been stuck on a costume piece? Can't quite figure out how that prop goes together? Ask Cosplay-Senpai!
With a decade of personal experience, over 25,000 items created, and hundreds of convention panels over the past decade, they are here to share their love for media, fandom, and most of all costuming! Find them on Instagram @askcosplaysenpai for tutorials, live builds and walkthroughs, and any advice you need on making your next cosplay the best it can possibly be.
There is also this delightful interview with them.
OSMnotes
Find Ask Cosplay-Senpai in all these socially media-type places! And also buy stuff from their super-good buy stuff Website store!
Facebook:  https://www.facebook.com/AskCosplaySenpai/
Instagram:  https://www.instagram.com/askcosplaysenpai/
Store:   https://www.askcosplaysenpai.com/
OSMinterview! Ask Cosplay-Senpai @ Hamacon 10