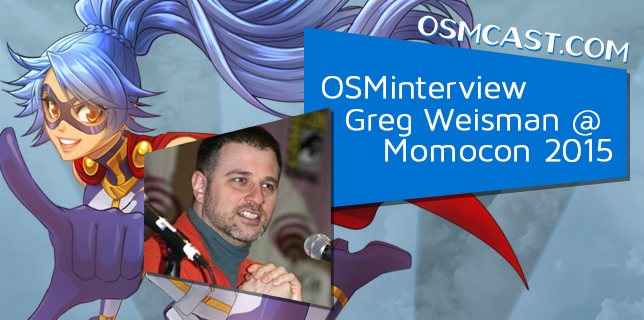 Long time, no podcast? Well, let's fix that! We're going to start with an OSMinterview we did with Greg Weisman during this year's Momocon along with the Chainsaw Buffet podcast.
Greg Weisman was one of the co-creators of Disney animated series Gargoyles, and also worked on Young Justice, as well as Star Wars Rebels. We talk to him about all those things, but we also chatted about his books Rain of the Ghosts, as well as it's sequel book Spirits of Ash and Foam.
OSMnotes
Firstly, big thanks to both Greg Weisman and Momocon for making the interview possible. You should all check out his books! Basil sure did, and will probably report back in on those soon enough. Secondly, hi we're back! And we even have a second episode being prepped for next week! So that's exciting.
OSMinterview! Greg Weisman @ Momocon 2015