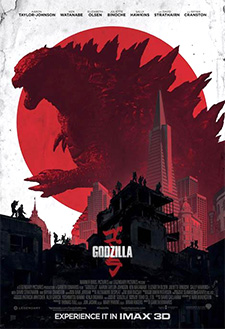 So. Podcast. Gozilla. 2014.
What else is there to say?
Well a bunch actually as this is a pretty packed OSMcast! We introduce a brand new segment all about this MMO that the whole crew is playing aka Final Fantasy XIV: A Realm Reborn! Sure we say it's a minute do is it ever? We also bring back the love as well with the hate, and then top it all off with a movie that the cew general loved, but Basil was a sourpuss about.
What's with that Basil anyway hatin' on Norway like that!
OSMnotes
Oh no! There goes you go go going to see Godzilla? Perhaps! Or maybe you want to hop on Leviathan server on Final Fantasy XIV: A Realm Reborn and play with the OSMcast? We'll allow it! Just send us a message if you do, through email or whatever social media you'd like.
Or perhaps you are getting hyped about Hamacon? You should it's going to be AMAZING.
And hey Time Cues yeah we got those right here:
We start the OSMcast!ing – 00:00
General Gabbing – 00:34
Final Fantasy XIV (A Realm Reborn) Minute! – 13:09
Moments of OSM

Transistor – 22:18
Las Vegas- 27:01
Doug's Sister is Having a uh Wait a Minute… – 33:01
Surface Pro 2 – 33:30
Kirby Triple Deluxe – 36:02

Moments of F.U.

Conception II: Children of the Seven Stars – 40:48
Bed-Shaped Torture Ditches- 42:53
Nega-Basil – 49:56

Godzilla in the Year of Our Godzilla 2014

Spoiler-free Godzilla (2014 Movie) – 55:39
Spoilers for Godzilla (2014 Movie) – 91:34
OSMs Out of OSM – 118:35
OSMcast! Godzilla (2014 Movie) 5-26-2014