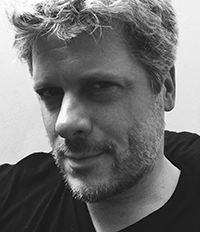 At MTAC in Love, we got the rare opportunity to interview the king of games himself, Dan Green.
Dan Green is an American voice actor, voice director and script adapter who has worked for 4Kids Entertainment, DuArt Film and Video, NYAV Post and Central Park Media. He is best known as the voice of Yugi Muto from Yu-Gi-Oh!, Trudge from Yu-Gi-Oh! 5D's, Knuckles the Echidna in Sonic X and some of the Sonic the Hedgehog video games, and is also known for his script adaptions of Kurokami: The Animation and Mobile Suit Gundam Unicorn.
This was Dan's first appearance at an American anime convention to date.
OSMnotes
We want to give a gigantic thanks to both Dan Green and MTAC for the chance for the interview. And since it was more press conference style, we weren't the only ones there asking the questions! You also heard questions from John and Charlie from the Chainsaw Buffet, as well as Andrew from A Man and His Pod, among others. So big shout outs to them as well.
Next week will be our traditional recorded late at night with Chainsaws MTAC podcast that I'm sure everyone is excited for!
OSMinterview! Dan Green @ MTAC In Love