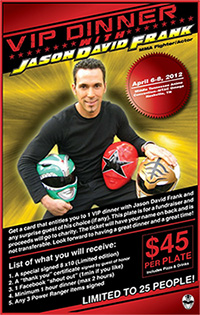 So we have not updated in forever… Sorry about that! Meanwhile, while you wait for the more traditional OSMcast podcastion (we even have a few episodes recorded already!), here's something that may interest you.
This is the entire press conference that Jason David  Frank, power ranger, master of the red white and green, and mixed martial arts extraordinaire, answered questions for us at MTAC Omega. The OSMcast was not alone in asking questions, we were in fact merely one of many. Wondrous other media shindigs that were asking questions alike where groups such as 2ShotsofGeek, One Pixel Jump, HJU Radio, Space Gypsies, CX2 Media, NickiDtv, and more! Probably much more. If we missed anyone please let us know so we can fix that.
And extra props goes out the Chainsaw Buffet guys for recording and editing the audio for us!
OSMnotes
OK! So we have some episodes recorded that are in dire need of editing before they get exposed out into the world wide web. But here is the intended order of release.
Ghost Rider 2: Best Superhero Movie of 2012
A Podcast Roundtable about Toonami
MTAC Omega
OSMinterview with Jessica Straus
After that who knows what craziness will ensue. Probably podcasts.
UNTIL THEN.
The Jason David Frank Press Conference at MTAC Omega