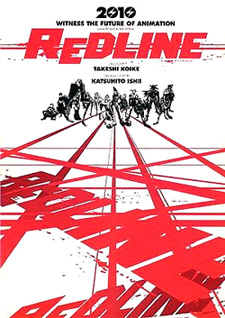 When you have a podcast dedicated to everything awesome, you gotta put your best foot forward. To the peddle. So far forward you break the peddle, but you keep the foot down anyway because  by god that makes you go even faster. Yeah that's right, we're talking about Redline by Takeshi Koike and animated by studio MADHOUSE. We also talk about the merits of Blue Exorcist, why you check out some streaming anime sites, and just a hint of Star Driver discourse.
All this and more, on the latest greatest most currently updated episode of the OSMcast!
OSMnotes
BUY THIS NOW. On Blu-ray! On DVD! It doesn't really matter! Buy two, give one to a friend! Hell, you can even stream it as a rental if you so choose.
It really is that good.
OSMcast! Redline 2-27-2012