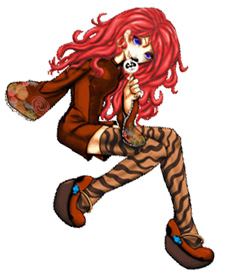 Another year, another AWA. Another AWA, another podcast about AWA! So here is our con-report on Anime Weekend Atlanta 16, recorded late late Saturday night in our secret lair within the confines of the Renaissance Waverly Hotel. It covers Friday and Saturday since at the time of recording, Sunday hadn't even officially happened yet! We are joined by the most dapper of gentlemen that are the Chainsaw Buffet podcast. So come listen in on te THRILL that is us talking about panels! The EXCITEMENT as Basil talks about locking his keys in his car! The WONDER of anime fans in Atlanta!
OSMnotes
As always, AWA was a grand ol' time. We could type out all the awesome things we went to, but chances are you just listened to all of it! So instead I'm going to tell you all to go check out Dave Merrill's webcomic ZERO FIGHTER. It's pretty good stuff!
Also we know that the Scott Pilgrim podcast file is ending early. It apparently finished rendering too early and we didn't catch it. We are in the process of fixing it and once we do we'll edit this post to let you know the fixed version is in place so you all can re-download it. Sorry for the inconvenience!
OSMcast: Anime Weekend Atlanta 16 09-27-2010