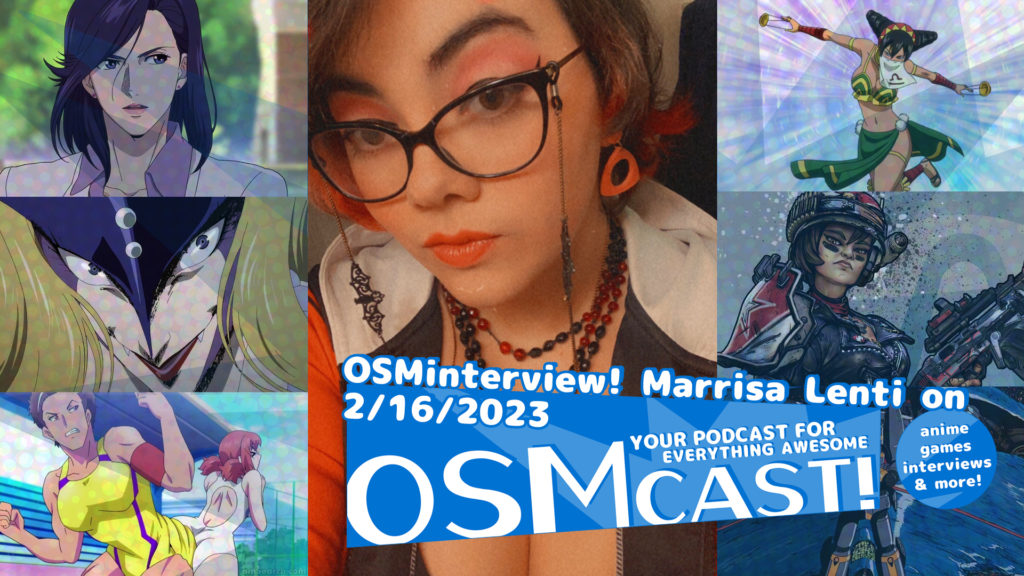 So this past February, your friend and mine John Robbins got to chance to chat with the voice actor, ADR director, all around great person that is Marrisa Lenti. As a voice actor, Marrisa Lenti has portrayed such roles as Libra in Fairy Tale, Moze in Borderlands 3, Sister Jill in both Cutie Honey Universe and Re: Cutie Honey, among others. She's also an ADR director for Sound Cadence Studios, where she as directed shows like Kageki Shoujo!!, Arte, and the upcoming English dub of Gunbuster from Discotek.
OSMnotes
We want to thank Marrisa once again for taking the time to chat with us! And you can find all the places where Marrisa is by checking out her online at:
And as always, feel free to leave us a review on Apple Podcasts! Oh, and if you still use Spotify, go ahead and get on that mobile device and throw us some five stars there too. Tell your friends! As well, just like we mentioned when we do the OSMplugs, you can also join the Discord and support us on Patreon! PS If you have ever wanted some OSMmerch, feel free to check out our TeePublic page! PPS We appreciate you.
OSMinterview! Marrisa Lenti on 2/16/2023