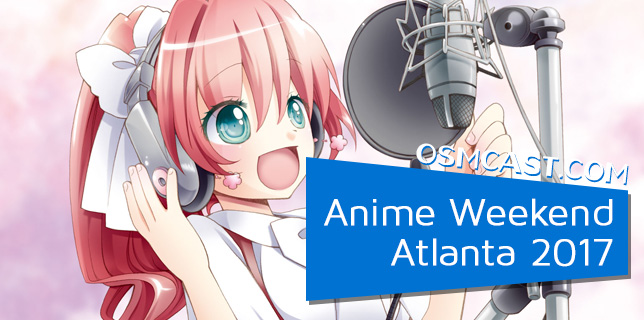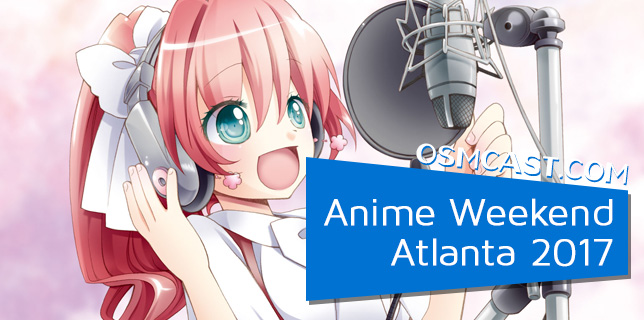 Wait wait wait what 2 updates in a row is this 2017 or what geez SO ANYROAD yes the OSMcast is BACK yet again for a classic late night con report! This time, we stay up waaaaay too late on the Saturday night of AWA to talk about said con. Since Basil and Anna were the only ones from Team OSM around, we stacked the room full of amazing guests! Said guests include, Jared from Oldtaku no Radio, Drew from Akihabara Renditions, as well as Bonus Doug and Jeff! … From, well, they were in the room so good for them! Being in a room!
Protip: This was recorded in a hotel room at 3AM+ in the morning, so the the audio is not always the best. That's mostly due to the whole hotel room thing, though!
OSMnotes
Yep that sure was an anime con, so have some Time Cues already!
We start the OSMcast!ing – 0:00
General Gabbing – 0:34
Anime Weekend Atlanta 2017

General Thoughts on AWA, Before and Now – 1:46
Thursday @ AWA 2017 – 23:27
Friday @ AWA 2017 – 45:48
Saturday @ AWA 2017 – 73:14
Sunday "@" AWA 2017 – 107:02
Final Thoughts about AWA 2017 – 108:56
OSMcast! Anime Weekend Atlanta 2017 10-9-2017