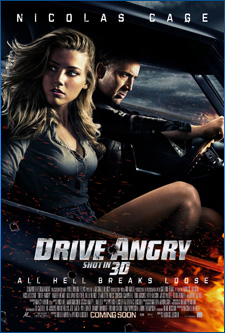 This podcast was in fact so angry, we had to let it cool down for an extra two weeks just so we could get it out here. It's all about Nicolas Cage's latest vehicle of awesomeness, Drive Angry. Always angry special guest Daryl Surat joins us for this drive-filled action packed people talking exciting episode of excitement. We talk about all sorts of things that seemed really important at the time! And quite possibly still do!
OSMnotes
Sadly, as it turned out that even two weeks ago, Drive Angry was already out of our local theaters. It's a real shame. But these things do tend to come out in home media form, so when it does, you should watch this film, 3D or no!
Also, Momocon has already happened, but it was fun! A good time was had by all. Next up on the OSMcast Road Show? MTAC! We'll be present two lovely panels for your education and also possibly amusement! We'll be rocking out with the Getting Your Anime Groove Back panel that was discussed IN THIS VERY EPISODE. And also, Anime's Creepy Uncle, a Glance at Go Nagai, which may or may not have been mentioned, I can't remember. Still, it's gonna be fun. It's gonna be crazy.
It's gonna be awesome.
OSMcast: Drive Angry 03-07-2011