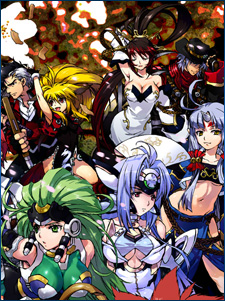 To finish off the year, we here at the OSMcast decided to give the gift that keeps on giving: chest puppies a podcast! In this case, we talk about Super Robot Taisen OG Saga: Endless Frontier, from Atlus by way of Banpresto and Monolith Soft. And in the spirit of fan service, for the second half of the podcast where we actually TALK about the boobalicious video game that gives us our episode title, we're joined by Gerald from the always awesome AWO, who got roughly five minutes warning to be on the show. Because Gerald is a man of ACTION.
And just in case you need a visual aid about the subject matter at hand (hurr hurr), here you go: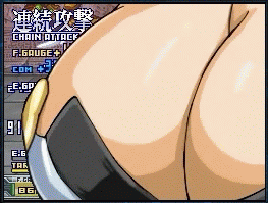 OSMnotes
It's not impossible to find this game, you just have to look online. Being that we have to be a form of online media, we can help point you in the right direction! And just in case you were curious, here's David Cabrera's post all about the crazily awesome localization of the game.
ALSO IMPORTANT NOTICE DRAGON QUEST 6 IS HEADING FOR THE US IN FEBRUARY WHOOOOOO!!!!!
OSMcast: Super Robot Taisen OG Saga: Endless Frontier 12-20-2010