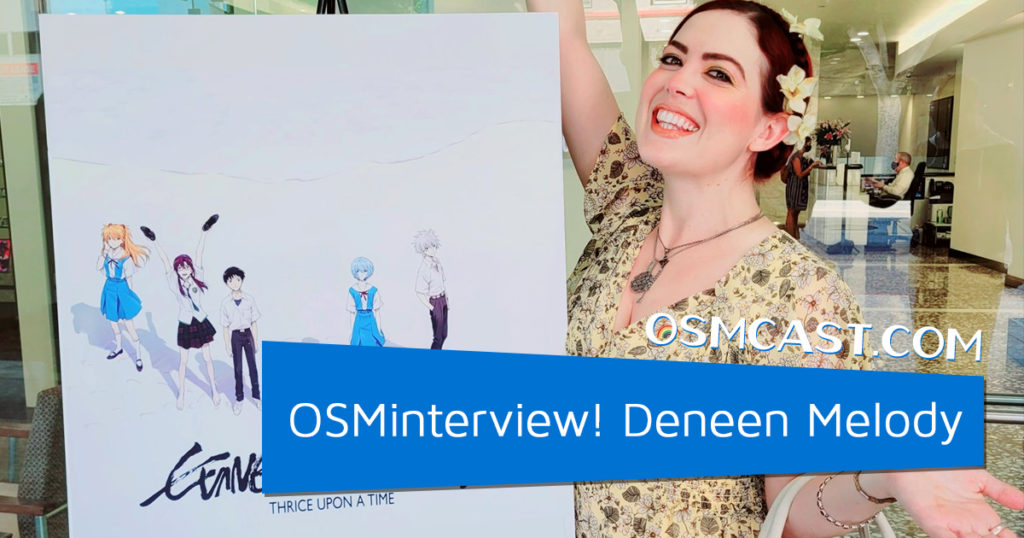 So there you are, chillin' on the roof of the school, as you do. Just going about your day, getting the latest instalment of the The OSM of Evangelion series prepped for release. Then, out of the blue, comes in something just incredibly unexpected yet entirely welcomed. Just right on top of you. That was John yesterday with a fresh OSMinterview in virtual hand. He got the chance to talk with just the delightful Deneen Melody, who you may know now as the voice of Mari Illustrious-Makinami from the Amazon Prime dubs of the Rebuild of Evangelion films. But can also hear her as Zoe Lee aka Vesperia* in Miraculous: Tales of Ladybug & Cat Noir, May in Pokemon Masters EX, and in all sorts of things! (Does contain Evangelion 1.0+3.0 Thrice Upon Some Spoilers)

*Ok so maybe not that Vesperia. But as far as we can tell, Deneen Melody is pretty magical and is also a legit faerie… So maybe she is actually that Vesperia, too?
OSMnotes
We want to thank Deneen Melody once again for taking the time to chat with us! And heartily and emphatically encourage you to check out her Twitter and website.
OSMinterview! Deneen Melody on 9/13/2021