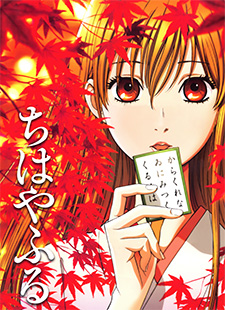 Like the salt sea-podcast,
Recording in the evening calm.
On OSM's shore,
All my being is acast,
Awaiting the episode
who does not come.
Only the episode is here! Here we are with OSMcast Show #113, all about Madhouse's anime adaption of Yuki Suetsugu's poetic card conqueror manga, Chihayafuru. Basil is joined by Ink from Ani-Gamers and Otaku USA Magazine, and Jess, Champion of Proper Pooping oh and I guess also Momocon.
We slam on poetry, cards, boxing, kickstarters, how to kick off a new year right, and more!
OSMnotes
So, first things first:
Secondly, twitters. People have them.
And of course, here's your Time Cues:
We start the OSMcast!ing – 0:00
General Gabbing – 00:35
MOMENTS OF OSM –

Hajime no Ippo: Rising – 06:35
Chicago Hope – 11:08
Duck, Again (Seriously folks! Duck is delicious!) – 13:00
Korean BBQ is Also Delicious – 13:28
Ink's Book Party & Haiku Deathmatch – 14:40

Chihayafuru – 18:39
Spoilers for Chihayafuru – 67:56
OSMs Out of OSM – 99:45
OSMcast! Chihayafuru 2-3-2014