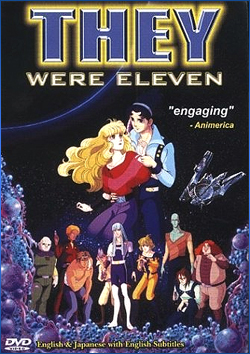 Since out last podcast was on stuff that was really new, we decided to check out something that's a little bit older. So in honor of Cinco de Eleven we talked about They Were Eleven*, an anime adaption of the manga by Moto Hagio.
*Hey it was this or Ocean's Eleven. Which begs the question, if they ever did a sequel using the same premise, would it have been called "They Were Twelve… No Wait, Still Eleven" followed by perhaps "They Could Have Almost Been Thirteen, But Nah! Still Eleven." And the answer is actually no, it's "Horizon of the East, Eternity of the West." Color me disappointed.
Musical Interlude: Koda Kumi – Taboo (Cynispin Remix)! Perhaps you have hear of Dou(gai)jin Recordings? That group of rag-tag brash musical reimagineers?  Well their leader, their Red Ranger if you will, is man known as DJ Cynispin. You can hear the full version of his track, and other awesome tunes in the Dou(gai)jin Recordings 2009 Promo EP.
OSMnotes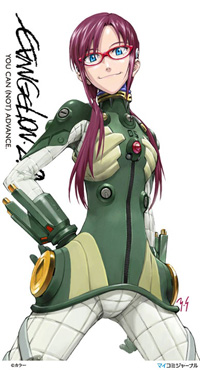 Like we said in the podcast, now that Central Park Media is gone this DVD is out of print. But you can still find it pretty cheap, if you act on it soon. So here are a few places to buy it.  Honestly between the six days ago when we recorded this and today's release, prices on They Were Eleven and other CPM stuff have already started to go up. And this is a show that every one of you should have in your collection. Did we mention just how awesome Frol is? Frol is one of the most fun characters to watch do their "thing." And by "thing" I mean "run around being onrey for onrey's sake." For a movie like this, good levity is key and Frol is some of the best at it.
Keeping our promise, our pact, to you dear listeners you will note that we have to the side the images were talking about of Mari Illustrious Great Gatsby the III. See the wonders of her frog-like nature! Will she actually roll out with some form of awesome motorized wheel chair? Will said wheel chair also have it's own AT Field? If so, will be represented in it's eventual inclusion into some  Super Robot Wars game? The world may never know.
But what we want to know is your opnions! Hence our latest contest: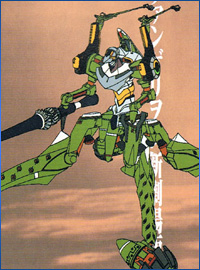 The contest is easy! Simply send us an email at osmcast@gmail.com and tell us what you thought about the new Dragonball Evolution live action film. Perhaps you liked it! Or mayhap you hated it with a passion of a thousand suns. It could even be you are somewhere in between. Hell it can even be about the PSP game. No matter what the opnion is, we want to hear about it. To sweeten the pot, we are giving away two Dragonball Evolutionn posters. One is for our faveorite email, and the second will be an email picked at random. Once you get said poster, do with it whatever you desire. Put it on your ball, or burn it in effegy! We don't care!
OSMcast: They Were Eleven 05-11-2009