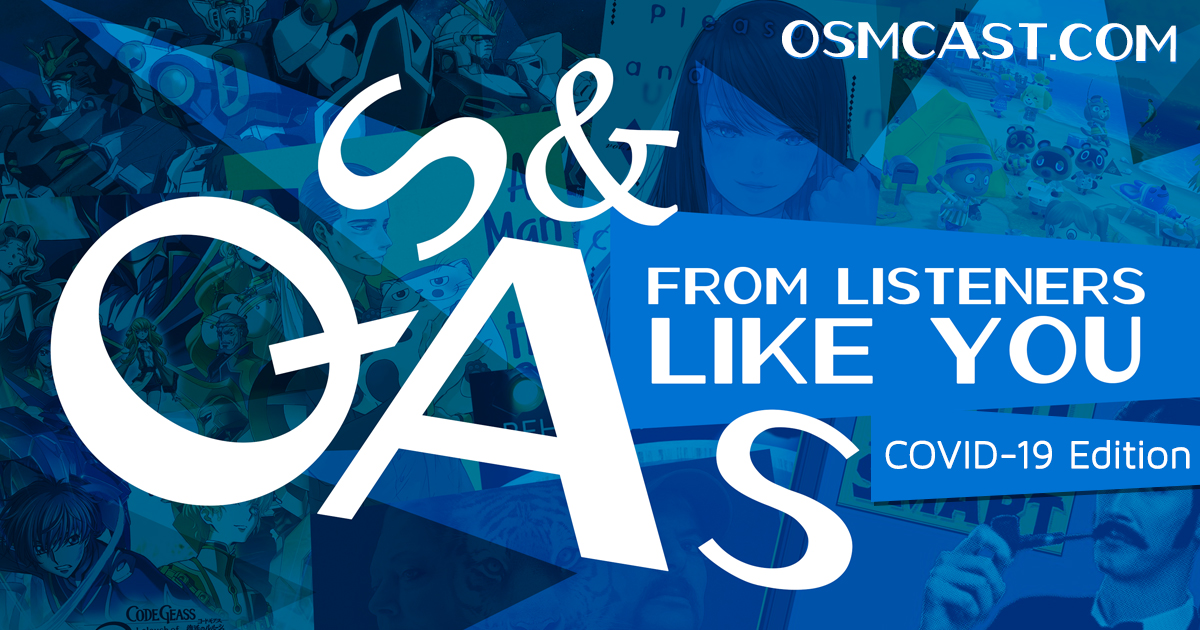 WELP. This has sure been a thing. You see, the OSMcast has always been a "folks in person in front of a microphone" kind of podcast. With world events being what they are, that wasn't gonna fly anymore. So we decided to try something new. Recording via the Internet. Which is very exciting!
So, we tested our recording with asking, receiving, and now answering questions from Listeners Like You! As well as some Moments of OSM. Hope you all enjoy!
OSMnotes
We also want to give big props to our wondrous comrades in arms, Third Impact Anime! Not only are they an awesome podcast and blog in their own right, but they also host an outstanding Discord! Which everyone should join and talk anime and video games and other things with us. Also whenever Denpa puts out a book, just buy it!
And as always, after the OSMnotes, are some Time Cues:
We start the OSMcast!ing – 0:00
General Gabbing – 0:35
Moments of OSM – 3:06

Animal Crossing: New Horizons – 3:16
Behind the Curve; You Are Not So Smart – 9:42
Code Geass: Lelouch of the Re;surrection – 15:48
Mobile Suit Gundam Wing / Not so Mobile Suit Gundam Tiger King – 17:30
A Man and His Cat – 21:02
Pleasure & Corruption – 22:33

Questions and Answers – 24:51
OSMcast! Show #157: Questions from Listeners Like You, COVID-19 Edition