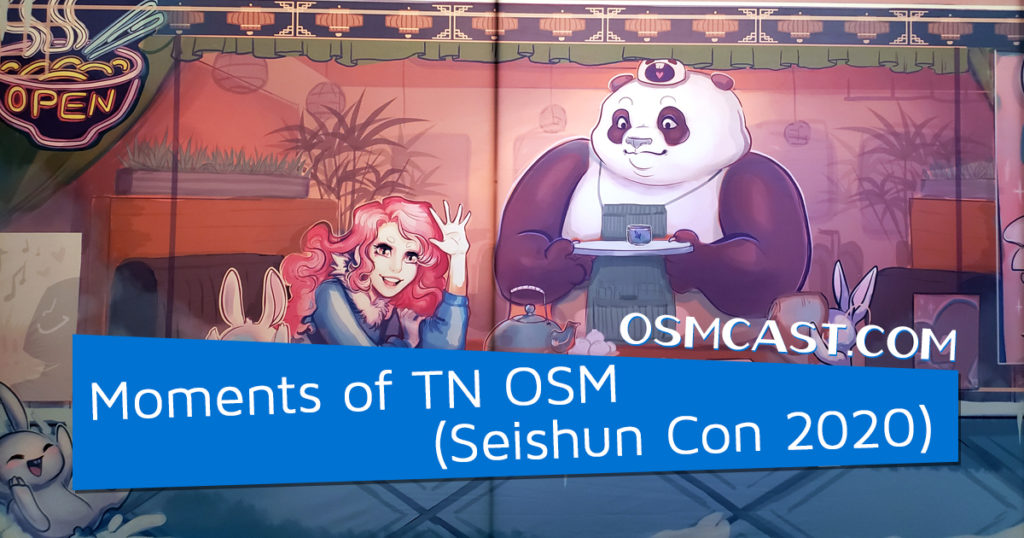 Hey folks today is Super Tuesday so if you are reading this today and you are in a state that's doing that whole voting thing then please GO VOTE! And while you are waiting in line at the polls, we have an episode for you to listen to! Recorded at Seishun Con 2020, we kick back with the Tennessee Crew and talk about, well… all sorts of things.
OSMnotes
And here are some of those things! Also known as Time Cues:
We start the OSMcast!ing – 00:00
General Gabbing
Moments of OSM
Boy, this episode sure went places, didn't it? Also please go vote. And our hearts and thoughts are out for all our Tennessee peoples who go caught in the terrible tornadoes that just hit the state today. If you can help at all, we have heard that The Community Foundation is a great place to donate to.
OSMcast! Show #155: Moments of TN OSM (Seishun Con 2020)