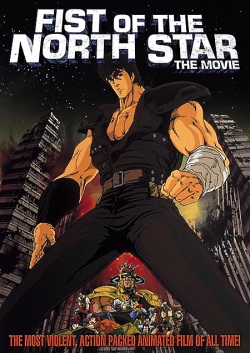 After talking about Black Lion and Brutal Legend we felt, "Why stop here?" So we decided to watched what on it's DVD box cover proclaims as "The most violent, action packed animated film of all time!"
And that is the 1986 anime film adaptation of Fist of the North Star by Tetsuo Hara and Buronson.
OSMnotes
Savvy shoppers can find this DVD pretty easily for around $20-25. If you want to watch the TV show, you can stream it. All 152 episodes. And from what we hear, it is very entertaining.
As long as people exploding in amazing fashion along with equally amazing 80's fashion is your thing (How can that NOT?!}.
You may also consider on picking up Nostalgia, if the idea of a classic turn-based J-RPG on the go sounds appealing to you. Which you should find compelling, because it's awesome.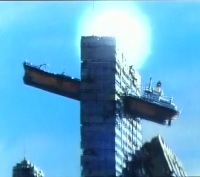 And awesome is kind of what we do around here.
(We also talk into a microphone.)
However you do not need a microphone to talk to us! Just a phone that's capable of dialing 1-209-OSM-LINE. Or perhaps (209) 676-5463. If you would rather type to us, you can always just comment down below, or send us an email at osmcast@gmail.com. I suppose there is also our forum link on the sidebar, too! While you do have to sign up for it, there is a world of message boarding goodness inside!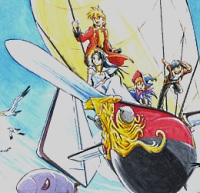 BUT BEFORE I FORGET! The illustrious renegade remixers at Dou(gai)jin Recordings have finally released their latest album, Renegade Remix Force, up for download! They guys over at This is Not an Anime Podcast! seemed to dig it in their review, so perhaps you shall as well. You can go straight to their Releases page and download the album, or you can be EXTRA lazy and download from our mirror. (The one plus from our mirror is that Basil went through and re-tagged everything to work properly with his Zune. So if something like that matters, go ahead and suck our bandwidth dry! At the moment we have plenty.)
Until next week! … Or maybe the week after! We aren't what's getting recorded yet or not.
OSMcast: Fist of the North Star (1986 Movie) 11-02-2009